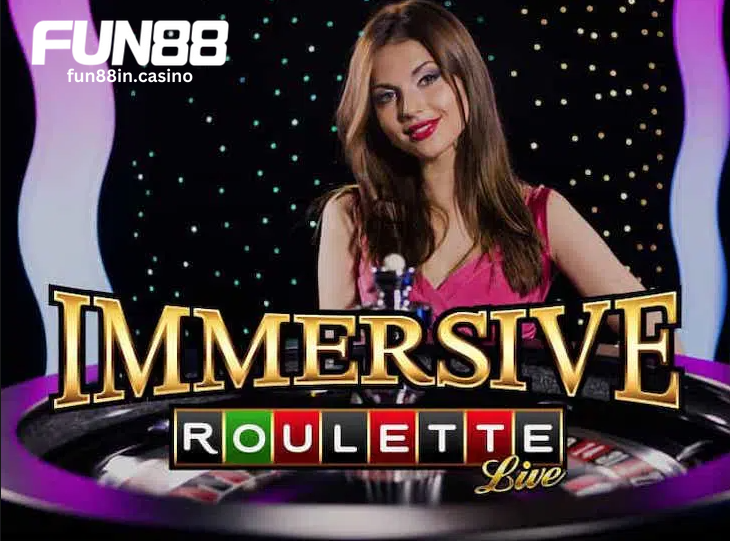 Want to play Immersive Roulette? This guide will teach you how to play Immersive Roulette by Evolution Gaming and where to play.
where to play online roulette
We recommend that you can use FUN88
What is Immersive Roulette?
Immersive Roulette is a live Online Roulette version from Evolution Gaming. It was launched in 2013 and won the EGR Award for the Game of the year 2014.
Immersive Roulette features Hollywood-style multiple cameras with 200 frames-per-second HD video. So, it will get you up 'close' to the action. You can follow every movement of the ball as the live dealer spins the wheel.
The camera also makes a slow motion replay each time the ball lands on the wheel. That's why the game is called "Immersive".
Just like any other Online Roulette game. Immersive Roulette lets you chat with the dealer.
How to Play Immersive Roulette
Immersive Roulette from Evolution Gaming is played in the same way as any other Online Roulette game. You predict where the ball will land on the Roulette wheel and make your bets accordingly. 
These are the steps to follow when you play.
Step 1: Place your bets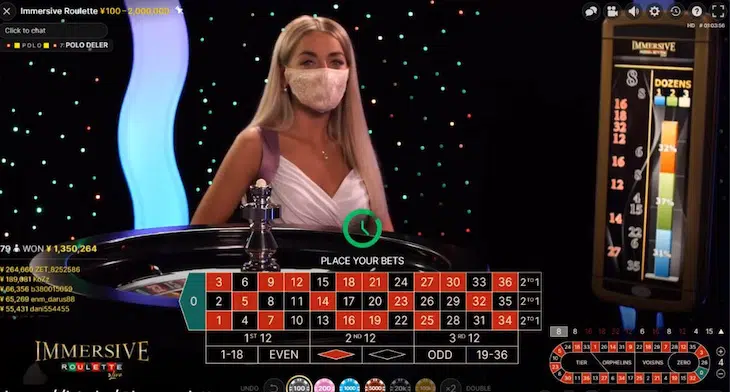 Select any or several of the casino chips, valued from 1, 2, 5, 25, 100, 500. Then, drag and drop the chips on your preferred betting areas. 
You can place chips on as many betting areas as you want. But note that there is a time limit you have to follow.
The minimum bet is €1 while the maximum is €10,000.
Step 2: Wait for the ball to land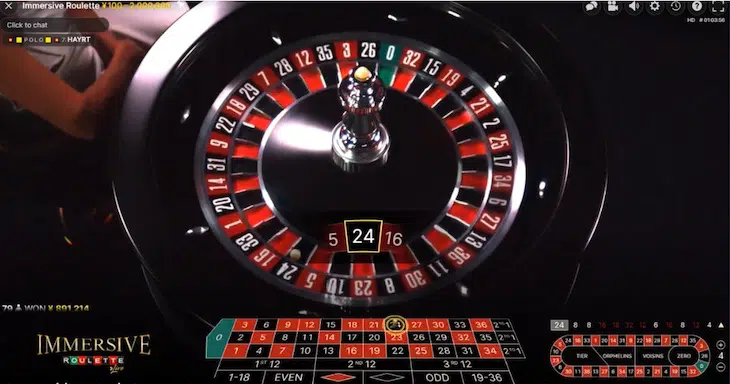 The wheel is spun automatically and the ball comes to rest. Once the ball lands inside a pocket, you will see the winning numbers.
Payouts are made and the next round starts automatically. 
Experience several seasons of casino games when you play here!
all fun at FUN88!
Read more articles about online roulette