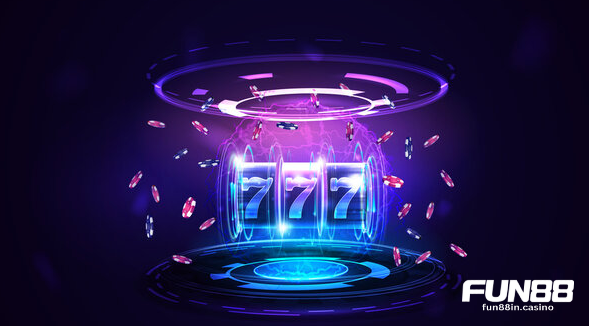 Slots are one of the earth's oldest casino games. Thus, it is not surprising that there are several slot myths.
Slot myths and misconceptions have a lot to do with gamblers finding it hard to come to terms with a game based on chance and luck. "There must be a trick", said every gambler.
Visit FUN88 and play real money casino games.
7. USING AUTO PLAY FEATURES PAYS LESS THAN MANUAL SPINS
Truth – The payout rate of a slot machine has nothing to do with the way it is operated.
How you choose to spin the reels does not affect the payout rate of an online slot. In essence, this is one of the slot myths in the same line as that of land-based machines, where people assume that pulling the lever offers a greater chance of winning than pressing the button. An auto-spin feature's main aim is to relieve players of the stress of repeatedly playing when they can do so automatically. This means it helps to speed up gameplay.
8. ALL SLOTS PAYOUT THE SAME
Truth – Each casino slot game has its unique return-to-player rate.
There is a reason why all slots, whether land-based or virtual, comes with a unique RTP. All slots do not pay out the same because they are made uniquely with different RTP. This is done so that the experience and payment rate they offer players are different.
If any two slots come with the same RTP, it isn't because they were created to pay or behave like each other; it is a mere coincidence at best.
9. PLAYERS DON'T NEED TO UNDERSTAND PAYTABLES
Truth – Pay tables are very important to use the right strategy with pick'em slots.
A paytable tells you all you need to know about the slot. Do well to note that paytables will give you betting requirements to activate some special symbols. Also, it makes the slot's gameplay more meaningful. For instance, you get to understand why a win was triggered or why your spin resulted in a loss.
Always take the time to study and understand the paytable of any slot machine you select before you play.
Experience several seasons of casino games when you play here!
all fun at FUN88!
Read more articles about online casinos