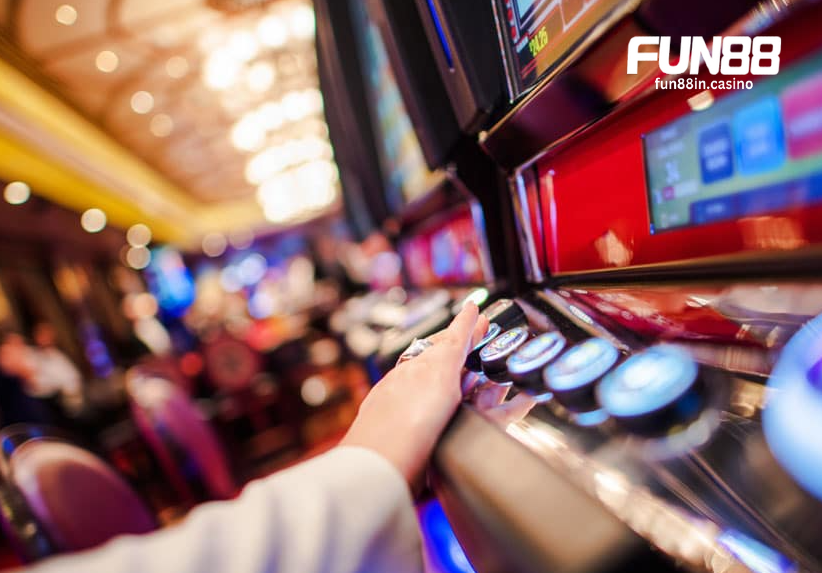 Paylines within slots are where symbols land to determine your payout in each spin. With this mechanic in mind:
Read on to know the answers to those questions about the best number of slot paylines. If you are unaware, you can find the number of paylines offered by a specific slot game in its pay table.
Visit FUN88 and play real money casino games.
PAYLINE RISK VS REWARD
Opening more than one paylines increases your chance of creating matches in a single spin. With that in mind, having "all" paylines active is the best possible way of getting the most out of a single spin. You could be thinking if it is worth betting 20, 25, or 50 times the minimum bet in a single spin just for those paylines. One way to answer that is to look at the "risks" present in one spin versus several spins.
Let us say you are playing a 1 cent per payline slot with a maximum of 50 payline. You forego opening a single payline and decide to spin the reels 50 times. During those 50 spins, you miss numerous symbols that land outside of the payline you have open.
On the other hand, 50 active paylines in one spin allow you to capitalize on all valuable symbols landing on the reels. Having all lines active lets you get the most out of one or more wild symbols appearing on the reels. Max paylines can optimize a slot's free spins mode where you have 50 paylines ready to take wild symbols or matches with bet multipliers. You also need to have all lines active to quality for a progressive jackpot of a fixed paylines slot.
SLOT PAYLINE TYPES
One Payline
As a homage to vintage slots, one-payline slots take a minimalistic approach with their gameplay by limiting their lines and reels. What makes these slots appealing is the consistent risk versus reward rate provided by a single payline, allowing players to spin the reels without worry.
While a majority of one-payline slots comes with three-reels, you have unique ones such as Master Joker from Pragmatic Play that have five reels. How can a five-reel one-payline slot be appealing? Pragmatic Play's symbols have a "pay anywhere" mechanic where you only need three or more similar symbols on the reels to win.
10-50 paylines
Multi-way paylines slots come in 10, 20, 25, 50 lines since they are the most common format in online and physical casinos. These slots are also the ones we will tackle since opening additional paylines in these games require additional bets. Costs for opening a slot machine's paylines are usually one coin or the same as the minimum bet. 
Happy Halloween from Play'n Go is one example of a 25-payline slot with a 5×4 reel structure. One interesting feature of the game is its Wild 2-Stacked symbols that can land on the second, third, fourth, and fifth reel during the Free Spins mode. Being a Play'n Go game, this slot features a gambling system that allows a player to double or quadruple their winnings.
243 ways to win
Slots with 243 ways to win allow you to match at least three similar symbols that appear on the first, second, and third reels. One notable similarity this type of slot has is its fixed payline system where you do not have to increase your bet when you want more active paylines. 1,024 ways-to-win slots share the same mechanics, but with a larger reel structure.
One of the notable examples of a 243 ways-to-win slot is Microgaming's Immortal Romance game that lets you choose from four different free-spins modes. Players can choose from Amber, Troy, Michael, and Sarah who offers 10, 15, 20, and 25 free spins respectively. Each character has their own bet multiplayer and unique features such as Amber who offers a 5x bet multiplier and a chance to increase your free spins count.
Experience several seasons of casino games when you play here!
all fun at FUN88!
Read more articles about online casinos