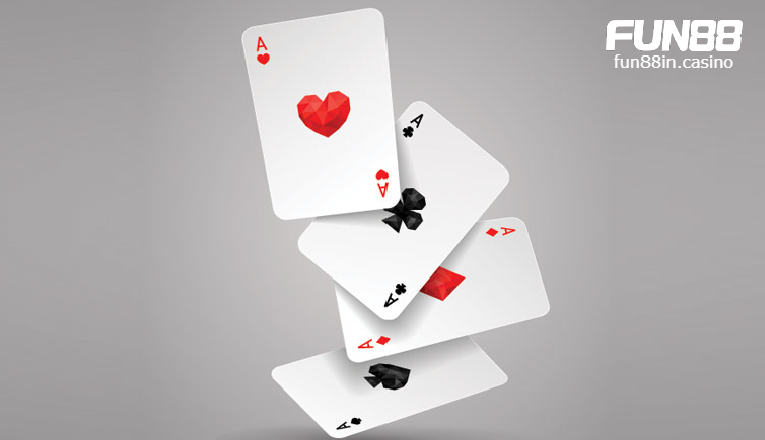 When you play real money Teen Patti online you play with a live dealer. The rules are quite different from 3 Patti (traditional Teen Patti). You can read more about 3 Patti rules here.
Visit FUN88 and play Teen Patti to ensure you use the casino's bonus offer for more chances to win.
In this section, I will explain how to play real money Teen Patti. The following steps are based on Teen Patti by Ezugi.
Step 1: Decide How Much Money You Want to Bet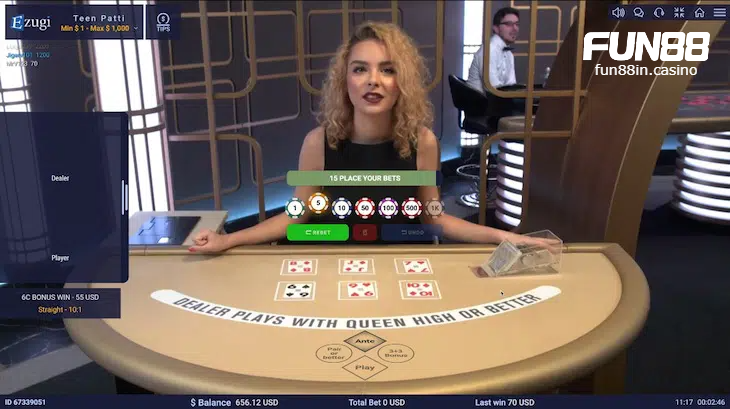 Start by placing your Ante bet. You can choose from seven different coin sizes: 1, 5, 10, 50, 100, 500, and 1K.
Apart from the Ante bet, you can also place side bets. The side bets available include Pair or Better and 3+3 Bonus.
You will be given ten seconds to place your bets. A timer will be shown on the screen to help you see how many seconds you have left to bet.
Step 2: Wait for the Dealer to Deal the Cards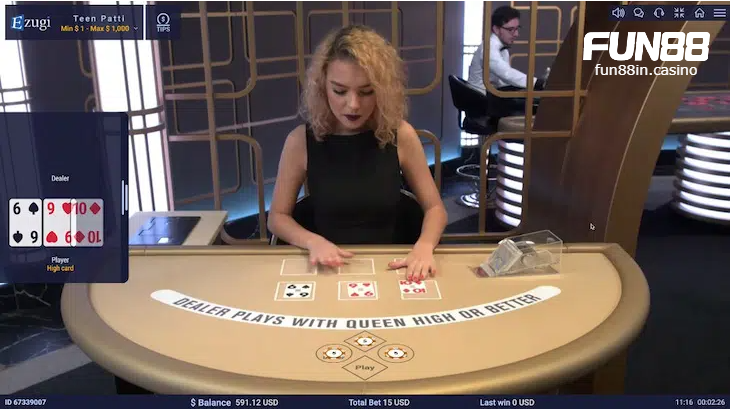 After your bet has been placed, the next step is the dealing of cards. The dealer gives you three cards in total. All the cards are faced up.
The dealer also deals three cards (faced down) for herself.
Once the cards have been dealt, you have to choose whether to play or fold.
Step 3: Click "Play" or "Fold" On the Screen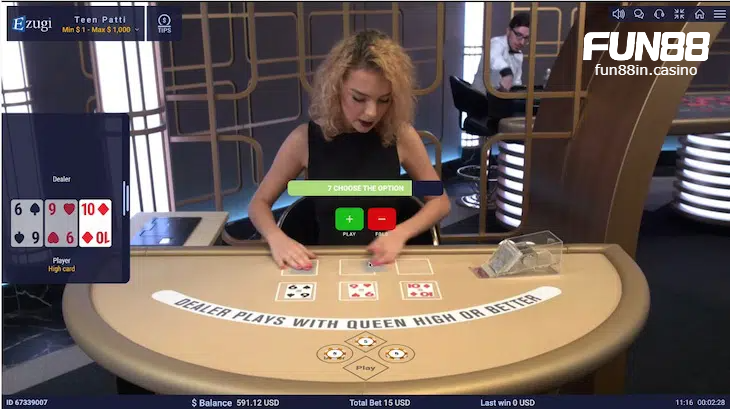 On the screen you will find two buttons .The red one is for "Fold" while the green button is "Play"
The play bet is twice the ante you placed at the start of the game round. If you decide to continue playing, you will have to place the play bet.
The play bet is deducted automatically when you click on the green "Play" button
Step 4: Check the Result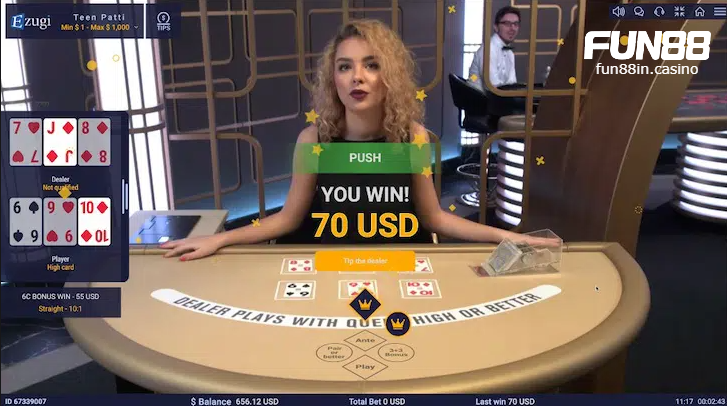 The dealer turns her cards face up. With this, you can compare the cards and see who wins. The computer will do this automatically.
If you have a better Teen Patti hand than the dealer, you win the game. But if your hand has a lower value, the dealer wins. Is it's a Tie your bets are returned.
You can also win if your side bet turns out correct. Payouts are made instantly if you win.