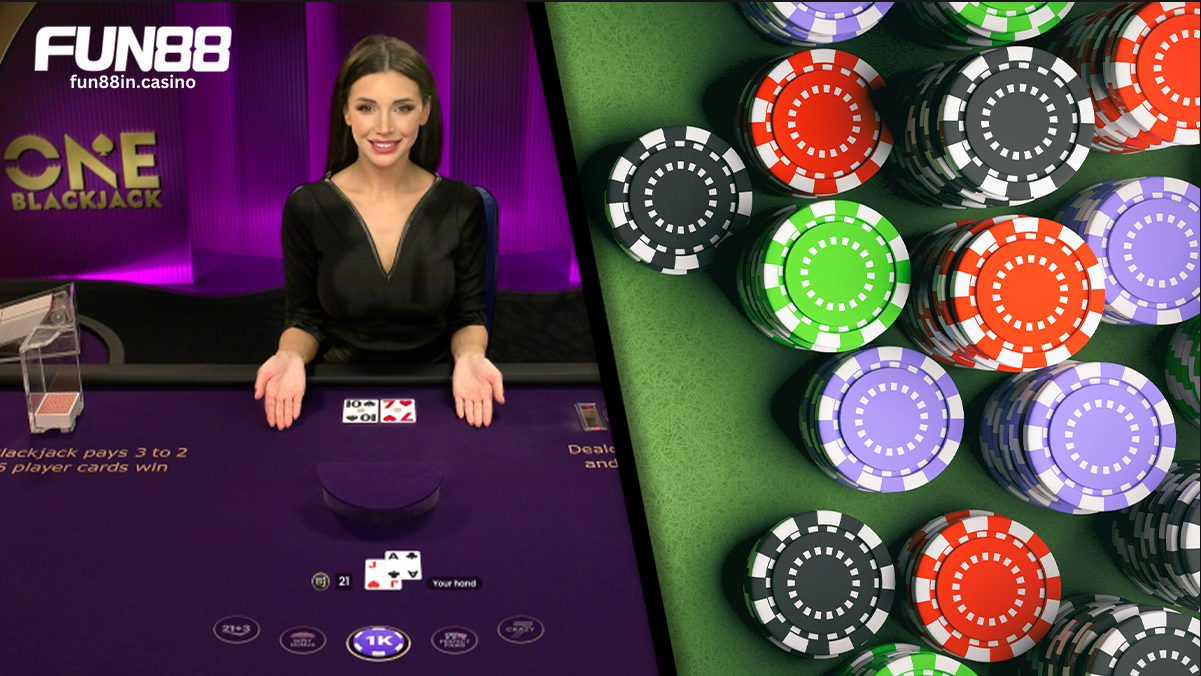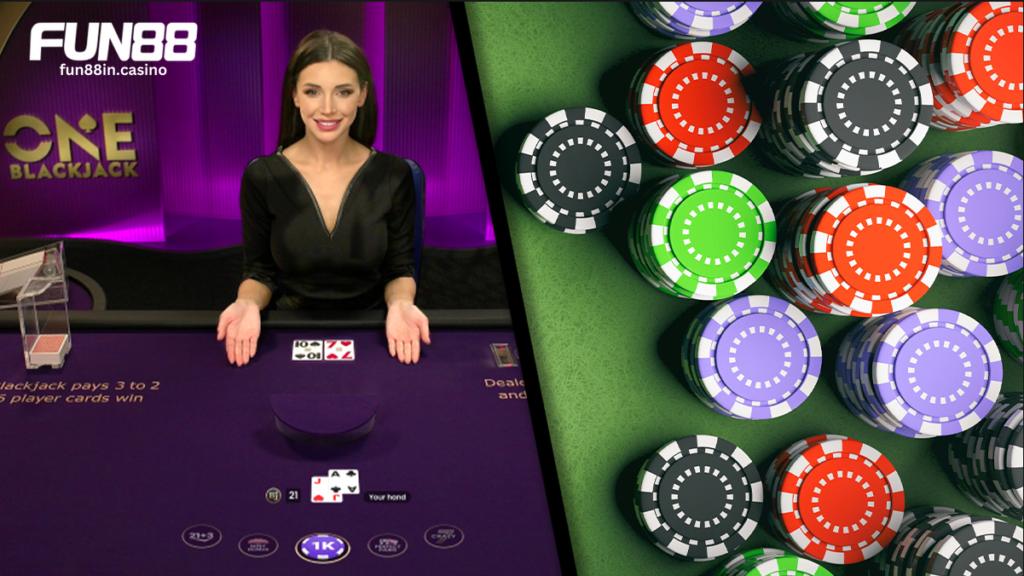 Find everything you need to know about playing One Blackjack in this article. Learn how to play One Blackjack and where to play.
Visit FUN88 play any kind of card games
What is One Blackjack?
One Blackjack is a live version of online Blackjack developed by Pragmatic Play. The game allows an unlimited number of participants to play the same Blackjack hand at the same time.
There could be just a few players or sometimes thousands playing at the same time. There's absolutely no limit to how many people can play in each round.
The game is played following the standard Blackjack rules. It comes with 4 additional side bets, one of which is called Crazy 7. This Crazy 7 side bet can only be found in One Blackjack.
How to Play One Blackjack
Here's how to play One Blackjack by Pragmatic Play
Step 1: Place your bet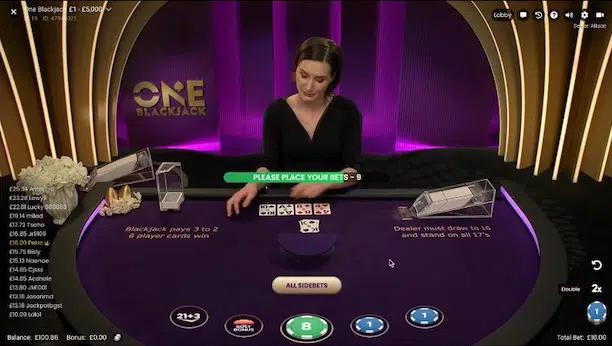 You have only 12 seconds to bet. The timer will be displayed on the screen. 
You have to make a regular bet and may also choose any of the 4 side bets. Once you're ready, simply drag and drop the chip on the selected betting area. 
The betting values range from €1 to €,000.
Step 2: Cards are dealt
This part is what makes One Blackjack different from the regular version of the game. 
Like other Blackjack games, two cards are dealt to the dealer, one face-up and one face-down. Two open cards are also dealt to the player. However, the players' cards are not placed directly on the table. The cards are placed in a semi-transparent container at the centre of the table. 
The cards and all future cards to be dealt to the player will be shown on the screen.
Step 3: Make your decision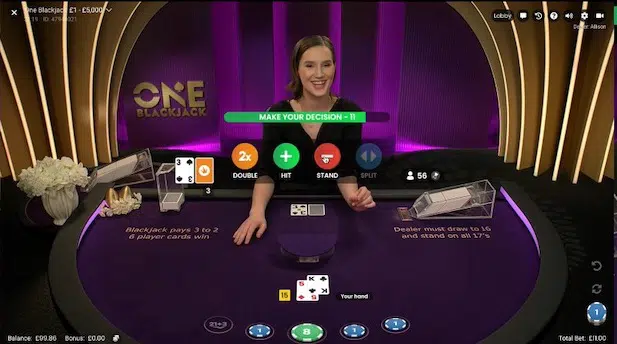 You have only 12 seconds to decide your move. Here are the following moves you can choose from:
Double(2x): Increase your wager to twice the initial bet
Hit (+): Request for an additional card
Stand(-): Not requesting an additional card
Split(<>): Split a pair of cards into two hands
Step 4: Dealers' turn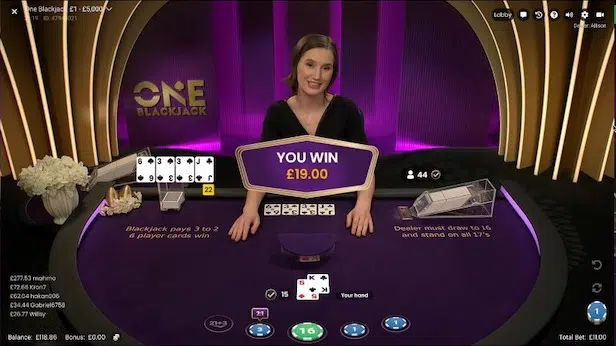 As soon as all the players stand, the dealer deals her cards. You win if you have Blackjack or a better hand than the dealer or if the dealer busts before you.
Six Card Charlier rules apply – If you end up with 6 cards and you have 21 or lower, you win even if the dealer has a Blackjack hand.  
Experience several seasons of casino games when you play here!
all fun at FUN88!
Read more articles about CARD GAMES