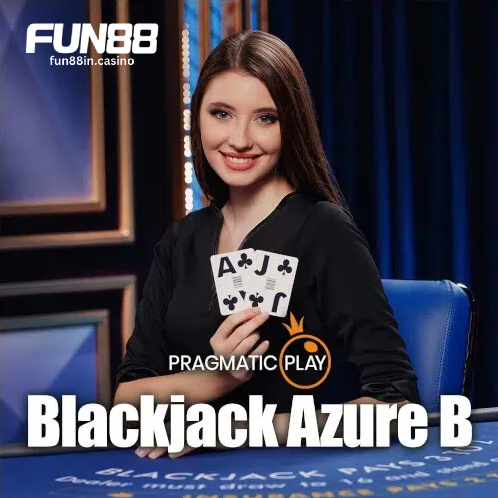 What is Blackjack Azure?
Blackjack Azure is a live casino variant of Blackjack released by Pragmatic Play in September 2020. The game is streamed in 4k resolution from a beautiful casino studio located in Bucharest, Romania. The elegant design of the studio makes it enticing to all players.
Pragmatic Play further adds Gatsby feel to make the game unique. The game is hosted by different dealers, who can be either male or female. You'll find them wearing great suits with beautiful bowties and stunning velvet dresses.
Overall, the studio, dealers, and features of the game provide a sort of mysterious atmosphere for players. And this is what makes Blackjack Azure unique.
Visit FUN88 play any kind of card games
How to Play
The rules of the game are not different from that of traditional online Blackjack. However, it includes two bonus features and 2 side bets to give you more winning opportunities.
This is how you play Blackjack Azure from Pragmatic Play:
Step 1: Place your bet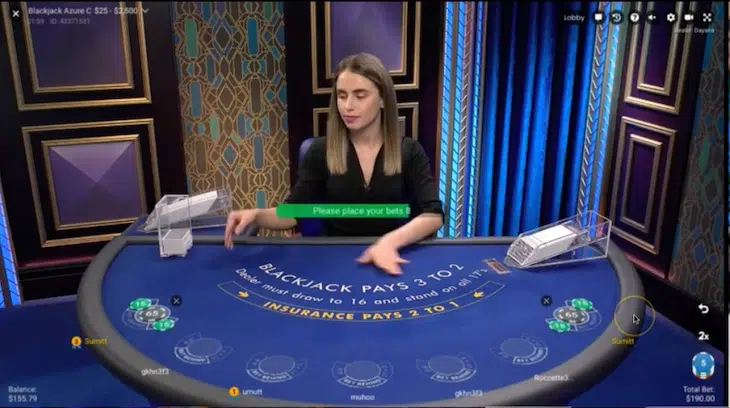 Blackjack Azure is pretty fast-paced. You only have 10 seconds to place your bets. The minimum bet amount is $10 while the maximum is $5,000 depending on the table. 
There are different tables for Blackjack Azure, each labelled from A to J. Table A is the most affordable as the bet amount ranges from $10 to $2500.  Table J, on the other hand, has the highest betting range, $500 to $5,000. 
After placing any of the regular bets, there are additional side bets you can choose to place. You will find more details on that further down this guide.
Step 2: Make your decision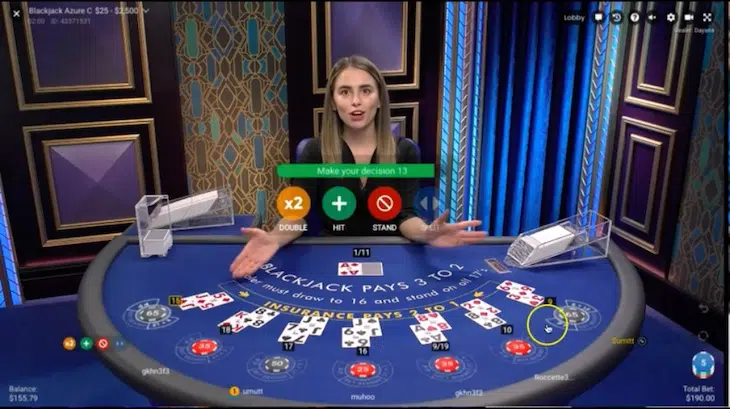 After your bet is placed, here are the options you have to choose from: 
Hit – When you hit, you request another card from the dealer. 
Stand – If you choose to stand, you're not getting an additional card. 
Split – When you have cards of the same value, you can split them into two hands. 
Double down – To double your previous bet. Another card will be dealt to you.
Step 3: Dealers turn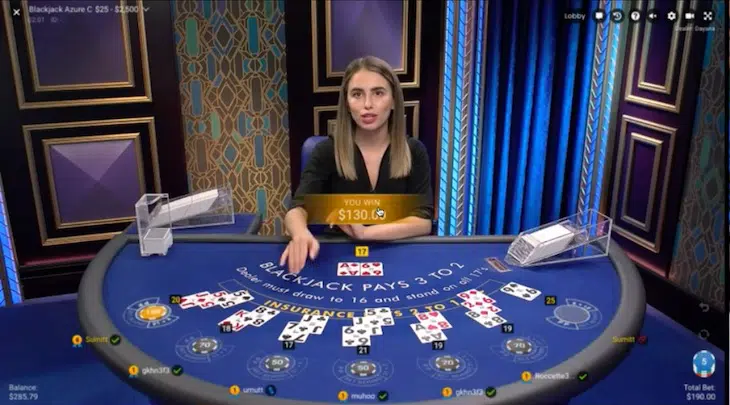 If the dealer's hand is 17 or higher, he/she must stand. But if the dealer card hand is below 17, he/she must hit until the value gets to 17 or above. 
Once the dealer deals their card, you can check if you win. 
Experience several seasons of casino games when you play here!
all fun at FUN88!
Read more articles about CARD GAMES