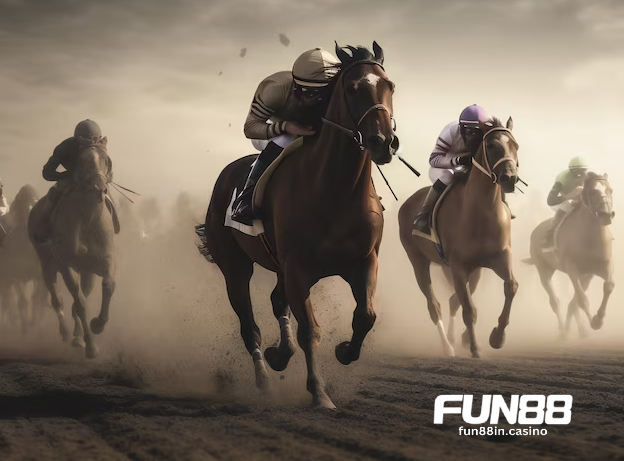 What you might not associate with horse racing is the crack of metal on urethane, shouts of 'fore,' 'great shot,' or occasionally 'you Muppet.' This incongruous mix of sounds only happens when you combine racehorses and golf courses. 
Let's take a look at five other locations where golf is played within the inner rails of a racecourse.
Visit FUN88 and play real money casino games.
Famous Racecourses with Golf courses on-site!
Durban, South Africa
The Greyville Racecourse is home to Africa's Greatest Horseracing Event, the Durban July, an event for South Africa's finest thoroughbreds that first took place in 1897. The right-handed pear-shaped track is 2800 metres long and is situated just north of Durban's CBD in the suburb of Berea. Interestingly, a road from Berea to the CBD passes under the course, and the two subways for the road create some unusual track gradients.
First established as a links course within Greyville Racecourse in 1892 and later rebuilt in 1932, the 6,206 metre par 73 Royal Durban Golf Club hosted the 1985 South African Open. It also hosted the 1975 Commonwealth Tournament, in which Nick Faldo and Sandy Lyle participated.
Alexandra, Victoria, Australia
Travel about 150 kilometres northeast of Melbourne CBD, and you will find the Alexandra Racing Club, a high country racecourse nestled in a beautiful rural setting. Not quite at the Grand National scale, this racecourse is best known for its hosting of the Alexandra Cup, one of the 33 races in the picnic racing season. At picnic races, you'll find the jockeys are a little bigger, the horses a little slower, and the spectators are primarily families, enjoying some country hospitality.
Established at its current location in 1935, the 5,462 metre par 70 Alexandra Golf Club course quite literally shares space with the racecourse. Golfers need to cross the track at least 14 times in 18 holes.
Experience several seasons of casino games when you play here!
all fun at FUN88!
Read more articles about online casinos