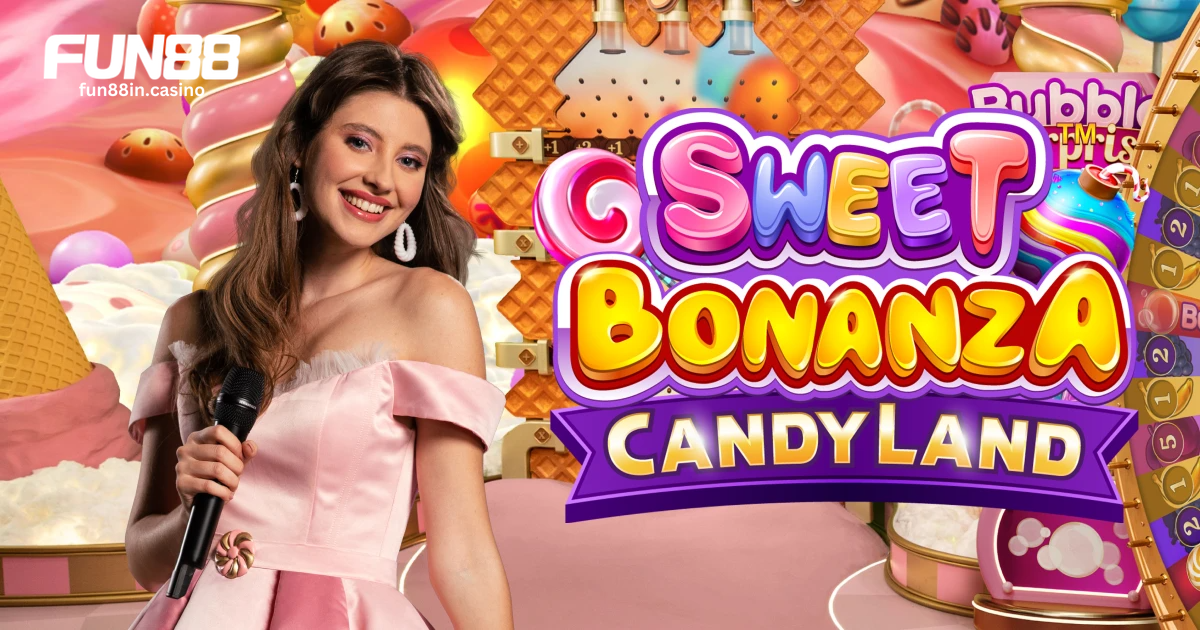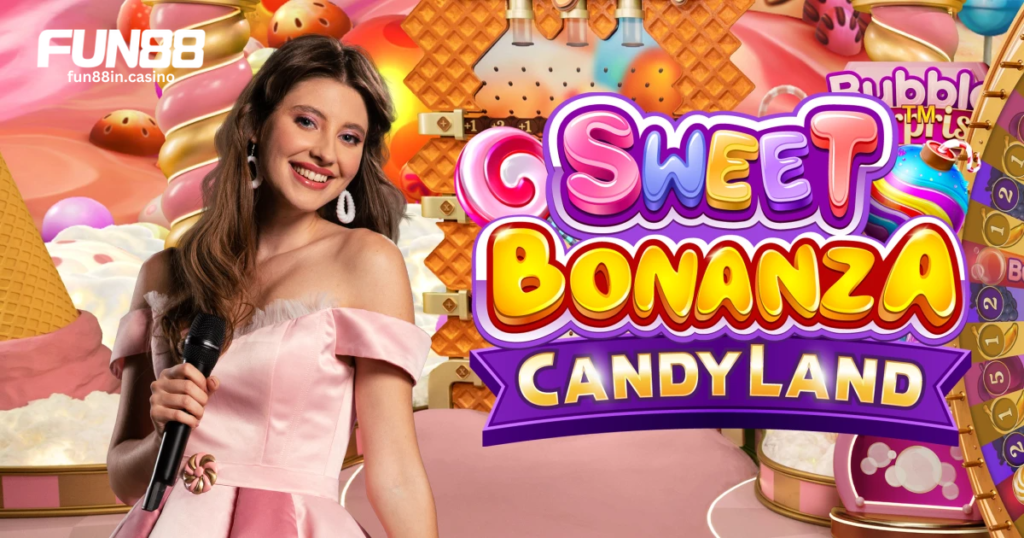 This guide contains everything you need to know about Sweet Bonanza Candyland by Pragmatic Play. Keep reading to learn how to play Sweet Bonanza Candyland and where to play.
Visit FUN88 and play real money casino games
Sweet Bonanza Candyland by Pragmatic Play is a game of chance. Nevertheless, there are a few betting tips you can apply to improve your chances. 
Bet on number 1 and all bonus segments
When you bet on number 1, you have 42.6% of landing a win. Even though the payout is small, the chance of winning on number 1 is very high. 
Also, bet on all the bonus segments. Although the chances are small, you can get a huge win if you land on a bonus game. 
Don't play the Sugar Bomb Booster
Even though activating the Sugar Bomb doubles your win in the bonus round, we recommend that you avoid it. 
The chances are just 5.6% and you may end up losing the 25% extra payment. 
Bet on number 1 and 2
Numbers 1 and 2 cover 38 of 54 segments on the wheel, giving you a 70% chance of winning. This is a low-risk, low-reward strategy. 
Sweet Bonanza Candyland Big Win
With luck on your side, you can get the highest multiplier in the game which is 20,000x your stake. Your bets will be multiplied up to a maximum of €500,000 if you get the multiplier. 
There's no doubt that the chance of this happening is very small, but it's not impossible. 
In Game Features
There are a few cool features you should know about when you play Sweet Bonanza Candyland. For example, the live host spins the wheel in alternate directions each round. 
Also, Sweet Bonanza Candyland is a mixture of live casino and RNG elements, which are found in the bonus games. The outcome of the bonuses is decided by the computer. 
There's also an autoplay feature which can give you up to 100 spins with the same bet. This allows you to sit and enjoy the game. 
Lastly, Sweet Bonanza Candyland has result statistics for the last 500 spins on the interface. Some players check this to decide their bets. 
FAQ
What is Sweet Bonanza Candyland?
Sweet Bonanza Candyland is a live game show by Pragmatic Play. It features a money wheel and is based on the slot game – Sweet Bonanza.
What is the RTP of Sweet Bonanza Candyland?
The RTP ranges between 91.15% to 96.48%.
Which studio made Sweet Bonanza Candyland?
Sweet Bonanza Candyland was developed by Pragmatic Play.
What is the maximum win?
The maximum win is €500,000.
Can I play Sweet Bonanza Candyland for free?
No. Like every other live game show, Sweet Bonanza Candyland can only be played for real money.
Experience several seasons of casino games when you play here!
all fun at FUN88!
Read more articles about online casinos