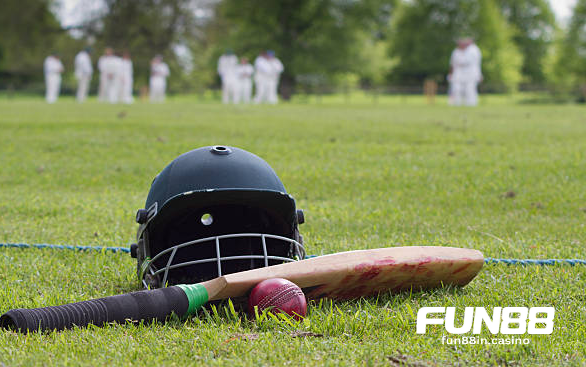 At the time of writing, most countries have imposed strict lockdown restrictions and watching a live cricket match is almost impossible at the moment.
However, it certainly does not mean we can't satisfy our cravings by reading about the greatest fast bowlers of all time, right?
Whether you are a batsman or a bowler, you will agree that one of the most exciting things about cricket is fast bowling. It is something enjoyable and adrenaline-pumping part of the game, which keeps the interest of the spectators alive.
Visit FUN88 and play real money casino games.
The 6 greatest Fast Bowlers to play Cricket
Wasim Akram – the most versatile bowler ever:
The cricketing world has probably never seen a more talented cricketer than Wasim Akram. He was a complete package with unbelievable bowling skills. From deadly bouncers and lethal Yorkers to the miraculous ability to swing the ball both ways – Akram was no less than a magician with a ball! He was certainly an attacking bowler but, his expertise with reverse swing made him deadly even with an old ball.
The reason why we believe that Wasim Akram was the most versatile bowler in the cricketing world is that he outclassed in all situations and on every surface!
Whether it was the fast-green pitches of England or bouncy tracks of West Indies, Akram never disappointed the cricket fans. Even though Akram was diagnosed with diabetes in his early 30s, he never lost his passion and kept playing for almost 7 more years! With an average of 23, Akram took 414 wickets in 104 international test matches. The strike rate was also below 55, which is quite impressive. Also, with the economy rate less than 4 throughout his career, Wasim Akram took 502 ODI wickets (the most by any fast bowler.)
Dennis Lillee – the Godfather of all pacers:
Well, saying that Dennis Lillee is the greatest fast bowler to date will not be an exaggerated statement, right?
He is a perfect standard or benchmark for fast-bowling perfection to this day. The Australian superstar was idolized and hailed by the cricketing greats like Sir Richard Hadlee, Malcolm Marshall, and Imran Khan. They unitedly agree that Dennis Lillee is completely unparalleled. His dynamic combination of pace and accuracy earned him success throughout his career. Lillee made his test debut on 29 January 1971 against archrivals England, and till now, he has been an inspiration for all the fast bowlers.
Unlike Wasim Akram, Lillee was not a master of reverse swing but, his slow cutter made him equally dangerous with the old ball. His records speak for themselves, as it took him only 70 matches to reach 355 test wickets, and that too with an average below 24! Sounds unbelievable, right? He was the first-ever fast bowler to reach that 350 marks, and his strike rate was 48. Lillee played only 48 ODIs and took 103 wickets in 63 matches with an economy rate of almost 3.6. But, honestly, these stats can't possibly show what Dennis Lillee was capable of.
Experience several seasons of casino games when you play here!
all fun at FUN88!
Read more articles about online casinos