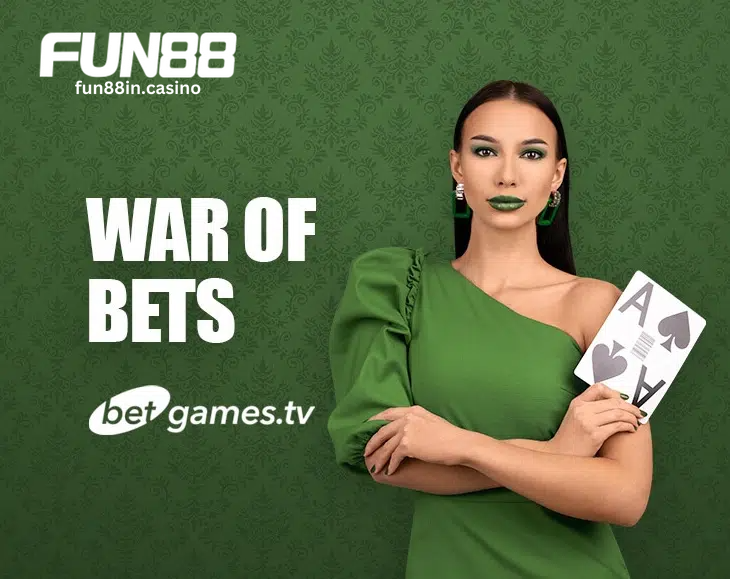 So you want to play War of Bets? Look no further! In this guide we'll teach you how to play War of Bets and where to play.
Visit FUN88 play any kind of card games
How to Play War of Bets
Here we explain how to play War of Bets from Bet Games TV.
The game is easy to learn. Two cards are dealt, one to the player and one to the dealer. The side with the highest value of the card wins.
A is the highest value card while 2 is the lowest. If both sides get the same card value, there is a 'war'.
Below you'll find the steps you need to follow:
Step 1: Place your bets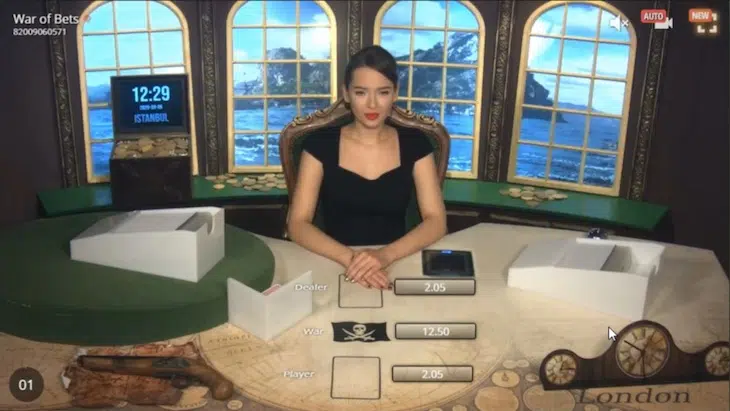 Start by placing a bet if the player or dealer side will get the highest card value or if there will be "war (both sides get the same card value).
You can also place side bets. These include bets on suits, values, and colors. You can read more on the bet options further down this article.
In total, there are 25 outcomes to choose from. You can see all the odds (which are fixed) and your possible win on the screen while playing. 
Step 2: Dealer deals the first cards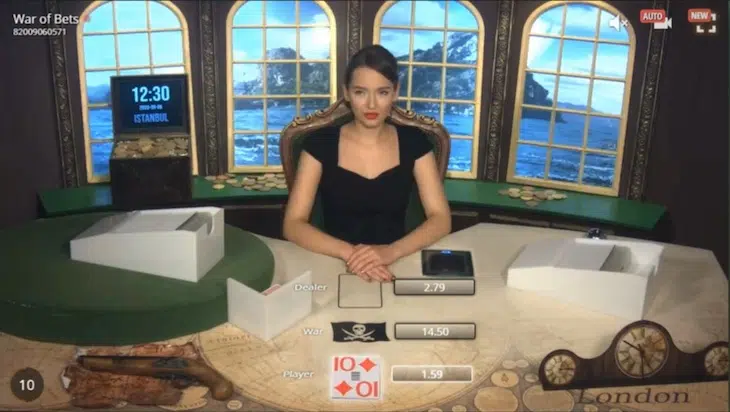 The dealer deals the first card to the player's side. The odds are then updated.
You can place additional bets at any time during the game. So, if you want to bet more after your card is dealt, go ahead.
Step 3: Dealer deals the second cards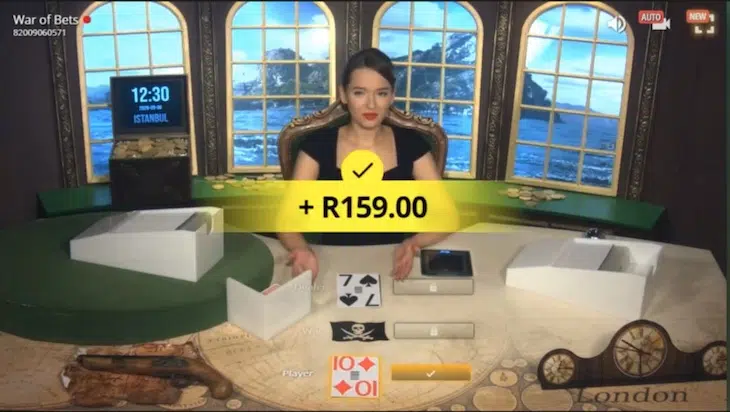 The dealer gets the second card and the results are displayed. If you win, the returns are paid out instantly.
Another round starts automatically and you can play again, if you want to. 
FAQ
What is the Minimum Bet in War of Bets?
The minimum and maximum bet limits are determined by each online casino.
What is the RTP in War of Bets?
The RTP in War of Bets is 95%.
Experience several seasons of casino games when you play here!
all fun at FUN88!
Read more articles about CARD GAMES