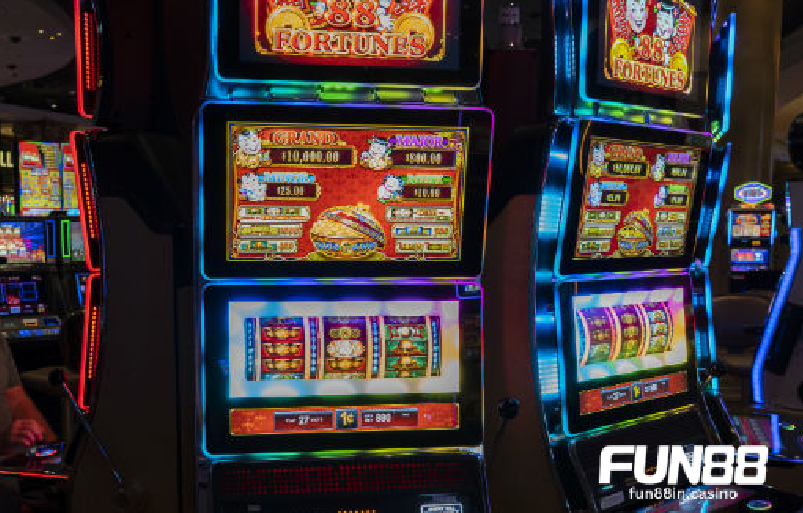 Slots are one of the earth's oldest casino games. Thus, it is not surprising that there are several slot myths.
Slot myths and misconceptions have a lot to do with gamblers finding it hard to come to terms with a game based on chance and luck. "There must be a trick", said every gambler.
Visit FUN88 and play real money casino games.
4. ONLINE SLOTS ARE NOT AS FAIR AS LAND-BASED CASINO SLOTS
Truth – Both use a random number generator and an RTP to decide on payouts.
Whether you play on an online slot machine or you choose a land-based casino slot, the slot's RTP and variance are what decide when and how much you win. Online slot machines operate much the same as land-based machines, except that they can be played anywhere and anytime.
Fairness in one slot type over another is one of many slot misconceptions. Both online and offline machines use a Random Number Generator system to make it equal for all matches.
5. SLOT MACHINES PAY MORE DURING QUIETER PERIODS OF THE DAY
Truth – A machine's payout rate is not updated or variable; it stays the same.
One of the many slot myths that have no logic is this one. And if a casino could easily alter their devices' payout rate, why would they want to attempt to do so whenever they get busy or slow down? It really makes no sense.
Please rest assured that, irrespective of how many players there are, your odds of winning from any specific slot machine are precisely the same.
6. CASINOS FAVOR VIPS & HIGH ROLLERS TO WIN PROGRESSIVE JACKPOTS
Truth – Casinos can't do that, it's illegal, and they can't choose who wins what and when.
Anyone can play and win a progressive jackpot. The only small hint of truth to this myth is that for certain online slots, where the amount risked per spin is greater, the odds of winning the progressive jackpot are greater.
This means that a progressive jackpot will be more likely to be won by those playing for higher stakes, but online casinos do not govern who wins a progressive jackpot. Besides, it's illegal for casinos to be biased, so this is just a myth.
Experience several seasons of casino games when you play here!
all fun at FUN88!
Read more articles about online casinos