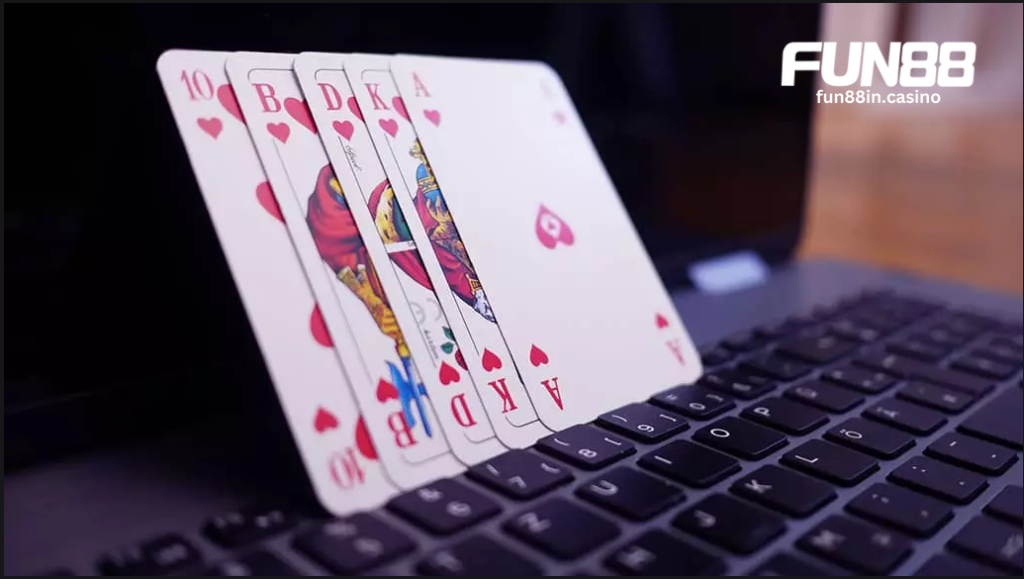 Online video poker is a real-money casino game that is often played on casino sites. The game is based on 5 card draw poker and looks very similar to online slot machines. The only difference is that video poker is a game of skill and you can (with the right decisions) affect the outcome of the game.  
In this guide, we will tell you the basics of online video poker, how to play the game, and the best sites to play video poker. You will also get some tips on how to win. So, keep reading below to find out more.
Visit FUN88 and play real money casino games
How to Play Online Video Poker
Simply follow these steps to play Video Poker on any online casino:
1. Choose an online casino that offers video poker games
Start by checking any of the online casinos listed on top of this page (they all offer video poker games). You can also find casino in our casino review page. Just beware that each online casino offers a different selection of video poker games. You will also find different casino bonuses for each casino site. 
Once you have selected a casino site, simply sign-up (it's free and only takes a few minutes). 
2. Place your bets with free or real money
When you have selected and opened a video poker game, you can decide if you want to play the game with free or real money. Each online casino offers 2 playing modes. A fun money version and a version with real money. 
To start practicing, play the free version. To play for real and win real money, play a real money version.
3. Select your bet size
On the bottom panel of your chosen video slot, you will see buttons. The amount of buttons varies depending on each game variation. 
One button is made for adjusting the bet size. You will also find a button called "Max bet". You can click on this one if you want to make the maximum possible bet (usually ₹2,000). 
The minimum bet is usually ₹5.
4. Make your bet
To make your bet, click on the button named "Deal". The video slot will then display 5 cards on the screen.
5. Select the cards that you want to play with
Select one or more cards that you want to play with, by clicking on the card(s) on the game screen. You can also select the card(s) by clicking on the button named "Hold". 
To deselect your chosen card(s), click on the card(s) or click on the button "Hold" again. 
If you have clicked on the button "Auto Hold", the video slot will automatically hold and discard your cards.
6. Use the deal button to continue playing
When the cards are dealt, and you want to keep the cards and continue playing, simply click on the button named "Deal". Each round gives you the option to press the button "Deal" two times.
7. The second round
If you have played your cards right, you will have a winning hand at this stage. If you want to double up your winnings, click on the button named "Double Up". 
Always make sure that you review your cards before you press the button "Deal" again. 
8. Get your winnings
If the luck has been on your side, you will win an amount according to the paytable in the game. You can cash out your winnings from the video slot, by visiting the cashier section on the casino.
Experience several seasons of casino games when you play here!
all fun at FUN88!
Read more articles about online casinos