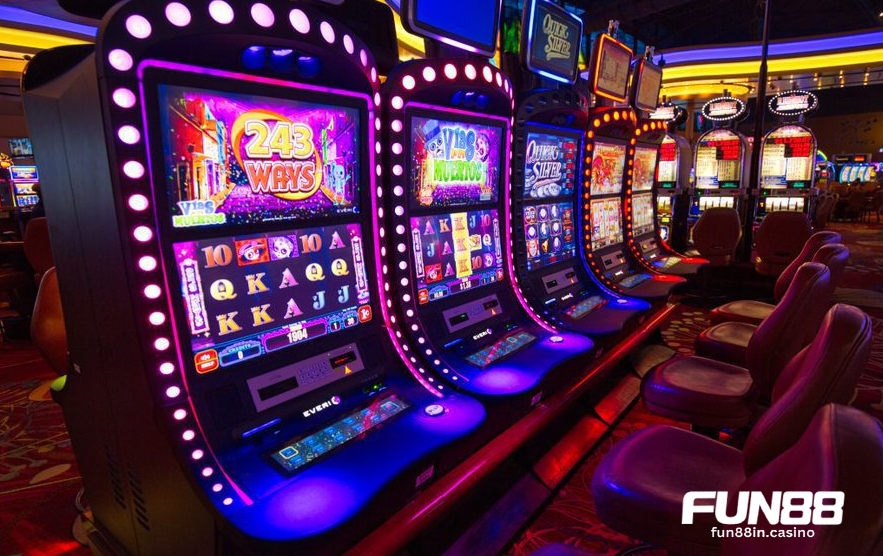 Slots are one of the earth's oldest casino games. Thus, it is not surprising that there are several slot myths.
Slot myths and misconceptions have a lot to do with gamblers finding it hard to come to terms with a game based on chance and luck. "There must be a trick", said every gambler.
Visit FUN88 and play real money casino games.
1. SLOT MACHINES HAVE HOT STREAKS AND COLD STREAKS
Truth – Outcomes of slot machines are always random.
Slot machines are created in a way that makes every spin unique and random. This means that there is no such thing as hot streaks and cold streaks in an online slot. Even when you play at a physical slot machine, you can expect to get random outcomes from each of your spins.
Even when players feel they have a slot figured out, it is mostly a matter of coincidence. The idea of hot or cold streaks is basically one of the many slot myths.
2. SLOTS THAT JUST PAID A JACKPOT WON'T PAY ANOTHER ONE FOR A WHILE
Truth – Jackpot wins are totally random.
The chances of winning are not related to previous spins for each spin. For instance, a slot can pay jackpots in successions if a player gets lucky.
Many misconceptions and slot myths are connected to the hypothesis that the odds of winning are somehow affected by things that have no impact whatsoever. Every slot player wants to feel secure, believing that certain slot strategies or tips will help them stay safe or increase their winning chances in a specific slot machine. However, whether a slot has paid a jackpot in recent times or not, winning still boils down to luck.
3. SLOT MACHINES PAY OUT CYCLICALLY
Truth – Slots payout randomly therefore cycles can happen but only randomly.
Slot payouts don't work on any form of cyclical basis, but many players have come to buy into the idea of slots being predictable using some form of math calculation. If we're talking about deciding the future of individual spins, and somehow the slot machine hasn't been corrupted, then its action can not be predicted. Thus, unless you play a slot that has been compromised, there is no such thing as a cyclical payment pattern.
Experience several seasons of casino games when you play here!
all fun at FUN88!
Read more articles about online casinos