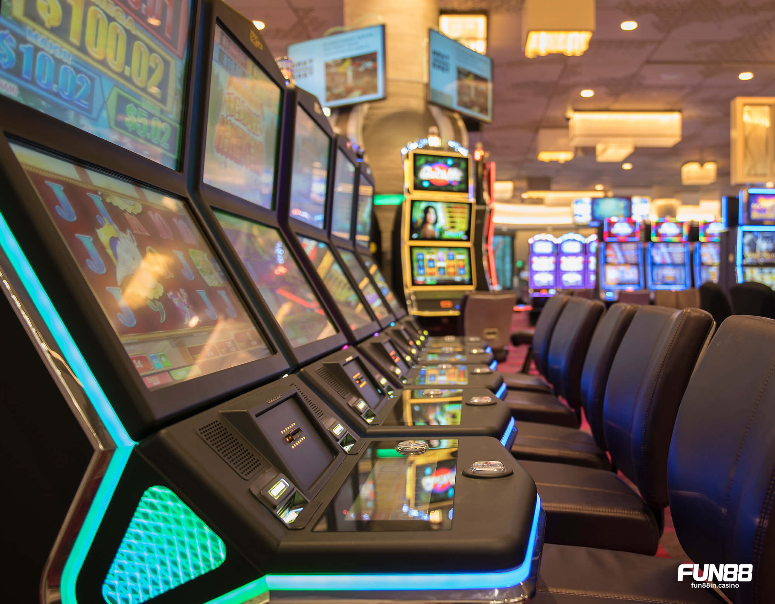 Slot machines have come a long way since their invention more than 130 years ago. They are now at the heart of the entire global gambling industry and are incredibly popular thanks to their simple rules and accessible gameplay.  From the traditional one-armed bandits to smartphone slots, join us as we look at the history of one of the industry's most enduring and popular games.
Visit FUN88 and play real money casino games.
2005: Mobile Slots
In 2005, the history of slot machines took another turn, as slots on mobile became a reality, with Pub Fruity being the first Java casino game, featuring a vibrant display that emulated a classic pub fruit machine. However, winning in these slots did not net any real cash, only virtual rewards.
The first iPhone was first released in 2007, followed by the App Store in 2008, opening up a whole new world for both developers and consumers. Although online casinos had been around for a decade at this point, the prospect of mobile gambling was a true evolution. With the app store, developers could create games and market them directly to consumers, prompting the Android Market place to follow suit.
Around this time, casino websites started offering downloadable games, and as long as you downloaded the file straight from the casino website, you could play slots that were optimized for mobile devices on your phone. This was also the first time that players could make deposits to mobile slots.
2010 onwards: Metagames
To further enhance gaming experiences, developers began to build sophisticated metagame features to support slots and engage players for longer. With metagames, players could enjoy a larger variety of unique challenges, rewards, and gaming options, creating a better distinction and adding value for dedicated and returning audiences.
One of the most groundbreaking metagames in history was the Red Tiger Daily Jackpot, introduced in 2016, and since improved with the addition of an hourly jackpot. The mechanics were elegant and smart, introducing jackpot capabilities on any game as a metagame, with a short-time jackpot guaranteed.
Pragmatic daily drops, introduced in 2020, would offer random prizes during a win. Then there were other notable meta games, including Quickspins tournaments, launched in 2018, and Poker Stars Races,
2016: The rise of Megaways
The Megaways engine, which was released by casino game developer Big Time Gaming (BTG) in 2016, had a revolutionary impact on the slots vertical. It thrust the studio into the public eye and attracted major casino content creators. The slots engine (also known as a random reel modifier) was impactful because it changed the number of symbols that land on each reel during a spin, resulting in thousands of different ways to win. The Megaways games got player attention because of the chance (even if it was the slightest) win x100,000 over the bet, while the multiplier changes in every round. Megaways took the industry by storm, putting themselves firmly in the history of slots. As a result, today offers many new titles to choose from, from a range of industry-leading developers.
Today, and tomorrow
Thanks to the development of web and mobile-based casinos, younger players are playing more slots than ever, and while developers have brought the classics to modern times, they must keep innovating to maintain player engagement or risk losing out.
With almost 27,000 video slots produced so far and about 100 new ones released every month, the competition is tough. But, this rivalry pushes video slots providers to push boundaries, coming up with new mechanics, and adding meta games like tournaments, missions, surprise prizes, short-time jackpots, and more.
The history of slot machines is far from over. Technology is always evolving, and the continued improvements in mobile devices and Internet speeds paint a strong picture for slots, which will continue down their own path to the future. New and exciting games are always in the pipeline, and as technologies such as 5G, virtual reality, and wearables become more mainstream, customer experiences will be more engaging, easy, and sophisticated. We see a bright future in the world of slots and look forward to seeing what tomorrow brings.
Experience several seasons of casino games when you play here!
all fun at FUN88!
Read more articles about online casinos