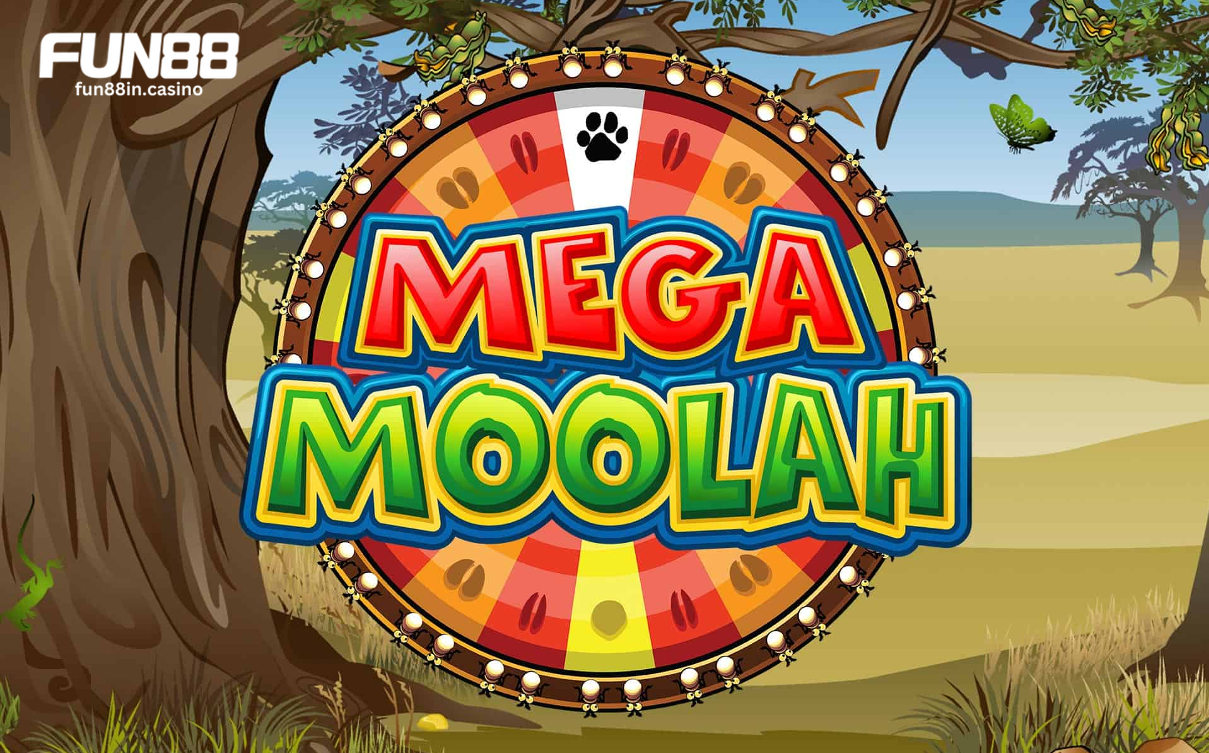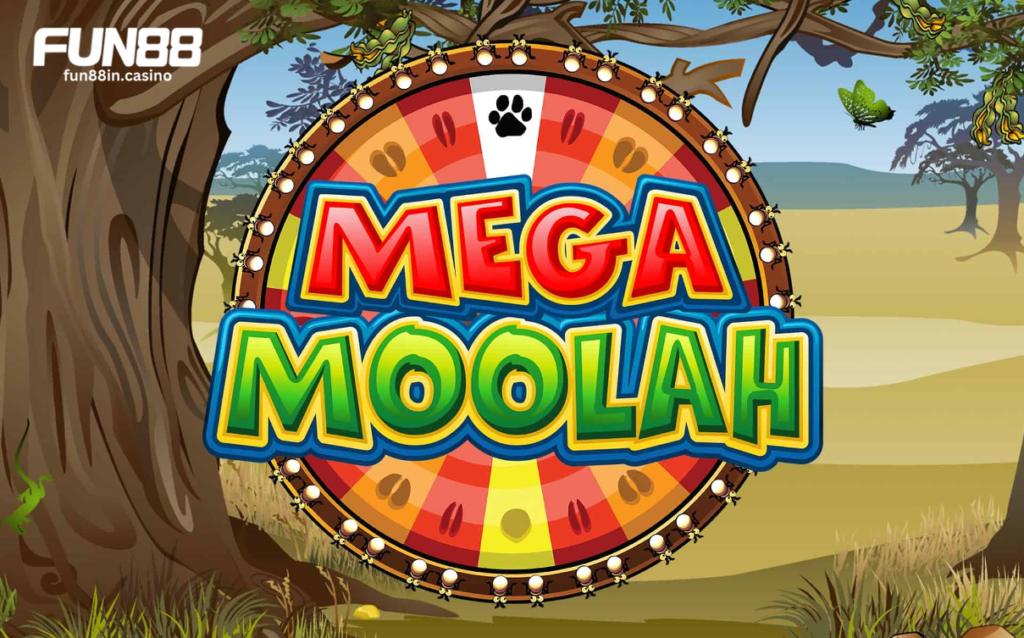 Mega Moolah is that exciting slot game that many casino players love to play. It is the most popular slot game around the world, and definitely in India as well. Since this slot is a player's favorite, many online casinos in India offer the game.
Mega Moolah is a progressive Jackpot slot from one of the world's leading gaming providers, Microgaming. Mega Moolah currently holds the Guinness world record for paying out the biggest progressive jackpot.
In this guide, you will learn how and where to play Mega Moolah.
Visit FUN88 and play real money casino games
Mega Moolah Symbols
Mega Moolah includes beautiful colored symbols. There are 12 symbols in total. There are 10 standard symbols, 1 wild, and 1 special symbol (the scatter).
We have listed all the symbols below, from the highest valued symbols to the lowest.
The Lion (High-paying symbol)
The Lion – the King of the Animal Kingdom happens to also be the King in the Mega Moolah slot. It serves as the best-paying symbol in the slot but also acts as a wild symbol. It substitutes all other symbols on the reels except the scatter.
You will get paid for matching at least 2 of the lion symbols. Find below the payout gotten for matching the lion symbols
2 lions – 15 coins
3 lions – 125 coins
4 lions – 1,500 coins
5 lions – 15,000 coins
The Monkey Scatter (High-paying symbol)

Monkeys are so special in this Mega Moolah slot as they pay high for landing them on the reels. You need to match only 2 monkeys to be awarded a payout. But it doesn't just pay, it also acts as the scatter in the game.
Landing at least 3 of these scatter symbols on the reels will take you to the free spins round. This means the monkey also gives free spins in addition to the payout. The prizes paid out for landing monkeys are multipliers of your bet. Check below to see how much you get paid.
2 Monkeys – 2x your bet
3 Monkeys – 3x your bet
4 Monkeys – 20x your bet
5 Monkeys – 100x your bet
Buffalo and Elephant (Medium-paying symbols)

These two big wild animals from Africa are profitable in this slot. You just have to land at least two of any on an active payline to get a payout. The Buffalo symbol pays 4, 40, 150, and 600 coins for matching 2, 3, 4, and 5 symbols respectively.
You get paid slightly more when you match the Elephant symbol. It pays you 6, 50, 250, or 750 coins when you match 2, 3, 4, or 5 symbols.
Kudu, Zebra, and Giraffe (Medium-paying symbols)

These symbols also pay well but they do not pay for matching 2 symbols. You need to match at least 3 of these symbols before you can get a payout. For the Kudu symbol, matching 3,4, or 5 will pay you 10, 50, or 250 coins.
The Zebra symbol will pay you 20, 100, or 400 coins when you match 3, 4, or 5 symbols. 
You get paid more for matching the Giraffe. It gives 30, 125, or 500 coins for matching 3, 4, or 5 of the symbols.
10, J, Q, K, and A (Low-paying symbols)

These generic card symbols happen to be the lowest paying symbols in the slot. Their payouts vary from each other but they all pay for matching at least 3 symbols. 
The 10 symbol pays 2, 10, or 40 coins for matching 3, 4, or 5 symbols. 
The Jack pays 3, 15, or 60 coins for matching 3, 4, or 5 symbols.
For the Queen symbol, you are paid 4, 20, or 75 coins for matching 3, 4, or 5 symbols. 
The King symbol pays 6, 30, or 100 coins when you match 3,4, or 5 symbols. 
The final one is the Ace which pays 8, 40, or 150 coins for matching 3, 4, or 5 symbols.
Mega Moolah Jackpot Wheel
This is the most attractive feature of the Mega Moolah slot. You can access the feature when the random jackpot bonus game is triggered. It is with this Jackpot wheel feature you can access the four Mega Moolah Jackpots. You can increase your chances of triggering it by increasing your wager on each spin.
When the feature is triggered, you are taken to a different screen. There you will see the large wheel with a single pointer. You will find sections of different colors on the reels. The Mini and Minor segments cover most of the wheel with red and orange colors. The Major segment is smaller and there's just one Mega segment.
You are allowed to spin the wheel and the segment where the pointer lands will determine your prize. If you win the Mega Jackpot, expect to get a quick phone call from the casino.
Mega Moolah Free Spins
You can trigger this free spins feature when you land 3 or more scatter symbols on the reels. All winnings made during this feature are tripled. This means you can win about three times the maximum win in the base game. That is, the free spins maximum win is 3 times 75,000 which is 225,000 coins.
The free spins feature can be retriggered by landing at least three monkey symbols on the reels again.
FAQ
🎰 How Do I Win the Mega Moolah Jackpot?
There is no specific method by which you can win Mega Moolah. It works like every other slot game which is based on chance. You can however improve your chances by applying some of the tips shared in this article.
🎰 Is Mega Moolah a Scam?
No, Mega Moolah is a real casino game. Even though you feel it sounds too good to be real, it is. It pays out for real and has made so many people millionaires.
🎰 What is the RTP of Mega Moolah
The RTP of Mega Moolah slot is 88.12%. 
🎰 Why is Mega Moolah Jackpot So Big?
The Jackpot on Mega Moolah is progressive. Every time someone plays and does not win, a percentage of that loss is placed in the jackpot. Since Mega Moolah is linked over hundreds of online casinos around the world, the jackpot accumulates fast and big.
🎰 Can I Play Mega Moolah in Hindi?
For now, Mega Moolah is only available in English language on most casinos. But it is easy to play and does not require too much knowledge of the language to play.
🎰 How Do I Withdraw Winnings From Mega Moolah?
This depends on the casino at which you play. Check for the deposit and withdrawal methods and ensure you find one convenient for you.
Experience several seasons of casino games when you play here!
all fun at FUN88!
Read more articles about online casinos