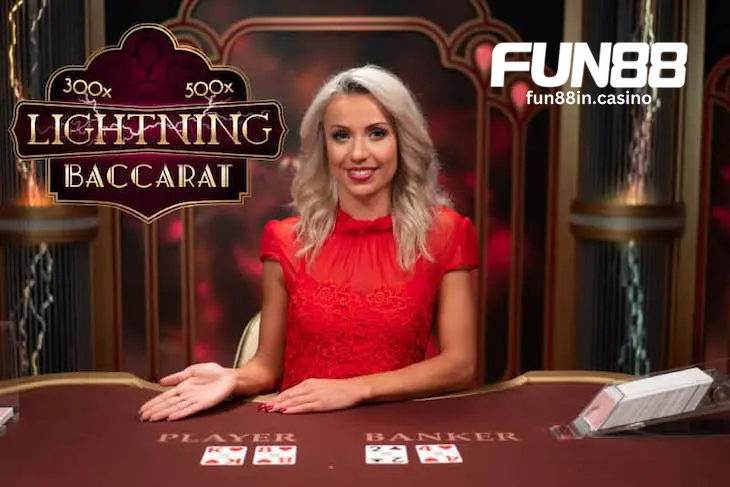 This guide contains everything you need to know about Lightning Baccarat. Learn how to play Lightning Baccarat and where to play.
Visit FUN88 play any kind of card games
What is Lightning Baccarat?
Lightning Baccarat is a live casino game from Evolution Gaming. The game was first introduced in January 2020. Lightning Baccarat combines traditional Online Baccarat with multiplier functionality, just the same way as Lightning Roulette was designed.
Multipliers can give you up to 262,144x payout!
Before every game round, between 1 to 5 cards are randomly drawn from a virtual 52 card deck. Each of these drawn cards becomes lightning cards and gets a multiplier of either 2x, 3x, 4x, 5x, or 8x. If you win on any of these lightning cards, the multiplier is applied to your payout.
However, a 20% lightning fee is added to each player's total stake. This fee is used to fund the game.
How to Play Lightning Baccarat
Lightning Baccarat is played with 8 decks, each one having 52 cards. You simply have to bet on if the banker's or player's hand will win. The hand which has a value closest to 9 wins. You can also bet if the outcome will be a tie.
Here are the steps to follow in playing Lightning Baccarat.
Step 1: Place your bets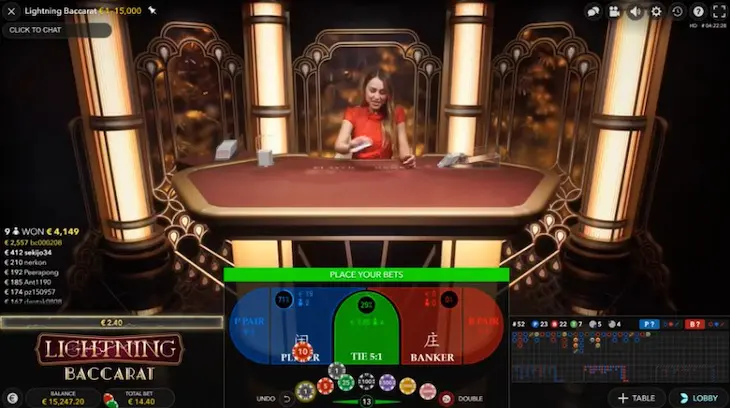 The standard bets in Lightning Baccarat include the banker win, player win, or tie. While placing a standard bet, you can also place side bets.
There are different coin sizes to bet with. These coin values are 1, 5, 25, 100, 500, and 1000. Simply click on your chosen bet value and drag and drop it on the betting area. You can bet on more than one betting area, using several coins.
The side bets include the Player Pair and Banker Pair. 
Step 2: Multipliers are chosen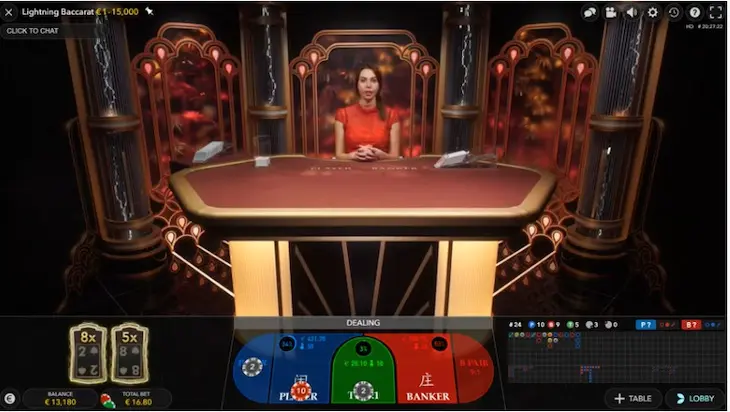 After you place your bets, the multiplier cards will be chosen randomly. Between 1 to 5 cards are chosen with multipliers between 2x to 8x. You can see the chosen cards on the bottom left side.
Step 3: Dealer deals cards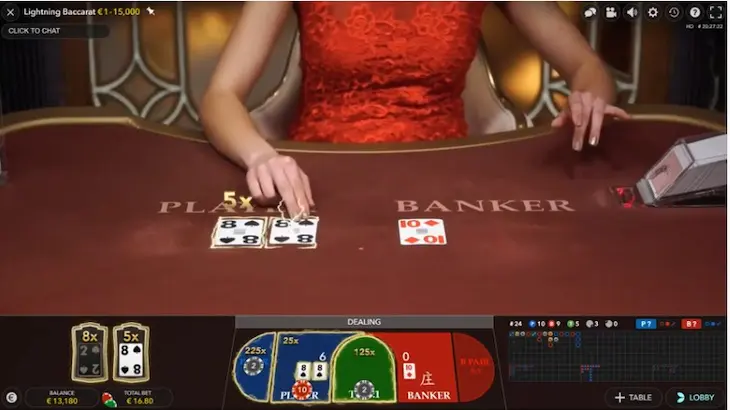 In Lightning Baccarat the dealer starts giving out the cards alternately. That is one to each side, starting with the player.
Up to three cards are given to each side. If a 9 is dealt to one side, the dealer will stop giving out cards. 
You will be notified if a lightning card is dealt.
Step 4: Check who wins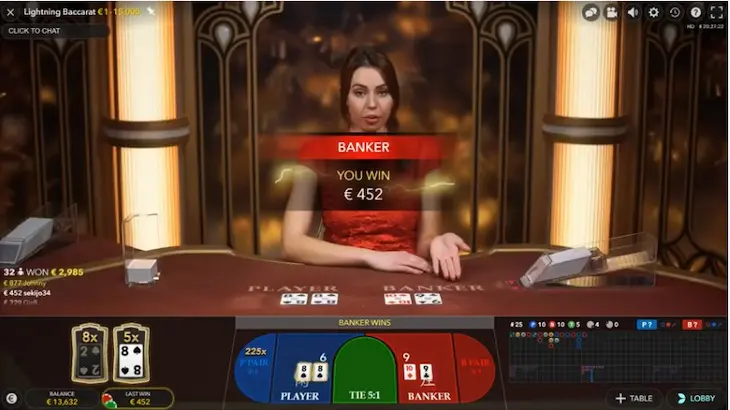 Once all cards have been dealt, the result will be displayed on the screen. The closest hand to 9 wins the game. If your bet wins, payouts will be made to you. Your profit will be shown on the screen.
Experience several seasons of casino games when you play here!
all fun at FUN88!
Read more articles about CARD GAMES