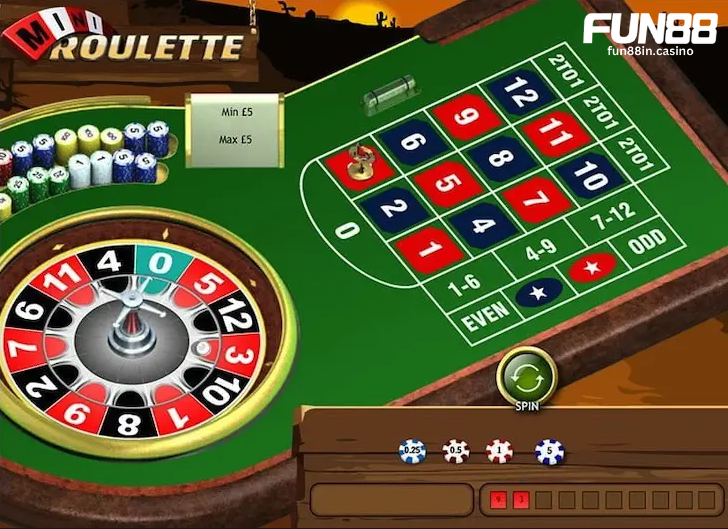 Wondering what Mini Roulette is like? It is a special version of Online Roulette which is not available in land-based casinos. Unlike the other versions which involve 37 to 38 numbers, there are only 13 numbers in Mini Roulette. It is also easier to play compared to other versions available.
This guide will show you how to play Mini Roulette and help you find casinos where you can play it for real money.
where to play online roulette
We recommend that you can use FUN88
How to Play Mini Roulette
Mini Roulette features a wheel with its 13 numbered sections (0 to 12). While the '0' pocket is green, the odd numbers on the wheel are red while the even numbers are black. The numbers come in the order: 0, 5, 12, 3, 10, 1, 8, 9, 2, 7, 6, 11, 4.
The game follows rules similar to the other Roulette versions. You only have to bet on which number pocket or combination the ball will land on. After placing your bets, the wheel is spun. If your prediction is correct, a payout is made and the game continues.
Play cash games on FUN88
Wondering how to play roulette at a casino and test out your newly learned strategy? Look no further. FUN88 is available 24/7 from every corner of the world, so you can play whenever it suits you. Before entering the table, why not understand the lingo and go through our roulette glossary?
Aside from roulette, we have endless online casino games to choose from, such as live dealer casino games, online slots and much more. Register today and enjoy our array of casino games.
Read more articles about online roulette