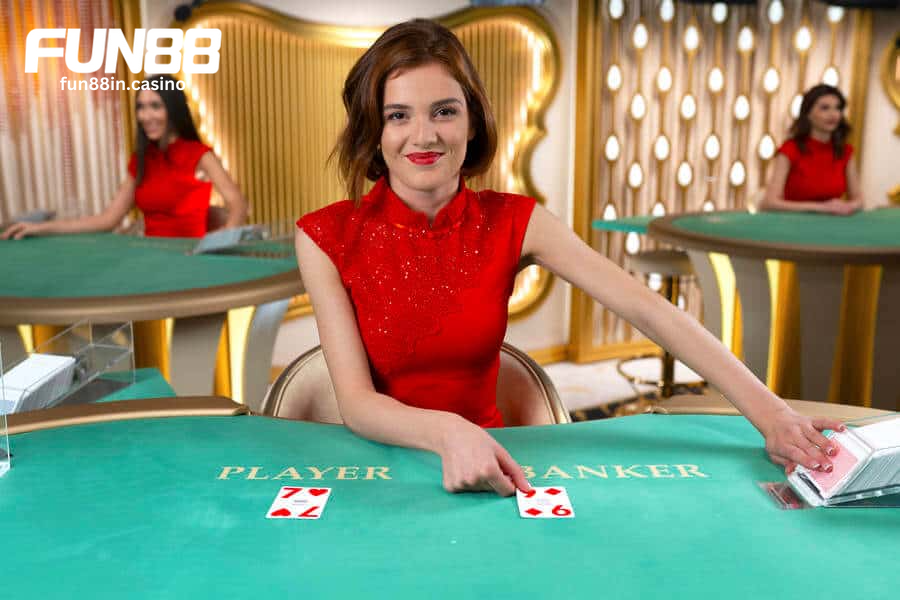 Wanna play Speed Baccarat? Keep reading to learn how to play Speed Baccarat and where to play.
Visit FUN88 play any kind of card games
Use side bets for maximum wins
If you're a player that loves to hit the big wins, go for the side bets. For example, if you bet that both banker and player will be pairs, the odds is 200:1.
While the potential payout is quite huge, also note that the RTP is low.
Bet on Banker
Even though the payout on the banker bet is a bit lower than the player bet, it has a higher hit rate. Compared to the player's rate of 49.32%, the banker usually wins 50.68%.
Skip Tie bet
The tie bet has the highest potential payout of 8:1 in the regular bets. This may be quite tempting as it rewards more than the banker and player bets. However, it has the worst odds and only pays out 9.6% of the time.
Don't follow patterns
One of the biggest mistakes most gamblers make is placing bets based on previous wins. Many casino games like Live Speed Baccarat are random. Numbers don't repeat themselves even if they have occurred in the past. So, don't create betting patterns from previous results.
In-Game Options
Evolution Gaming includes many customization options in Speed Baccarat which enable you to adjust the settings to your taste. One of these features is the 'Switch Views". It allows you to switch to a smaller dealer window and larger betting panel. This feature also includes a 3D view and can be accessed through the camera symbol.
You can also adjust the video quality and sound. It further allows you to see the number of players in each round and check previous wins. 
Lastly, there is a chat feature made available for you to communicate with the dealer.
FAQ
What is the RTP in Speed Baccarat?
The optimal RTP is 98.94%, which is based on bankers' bets.
What is the Maximum Bet?
The maximum bet is €6,250.
What is the Minimum Bet in Speed Baccarat?
The minimum bet is €1.
Experience several seasons of casino games when you play here!
all fun at FUN88!
Read more articles about CARD GAMES