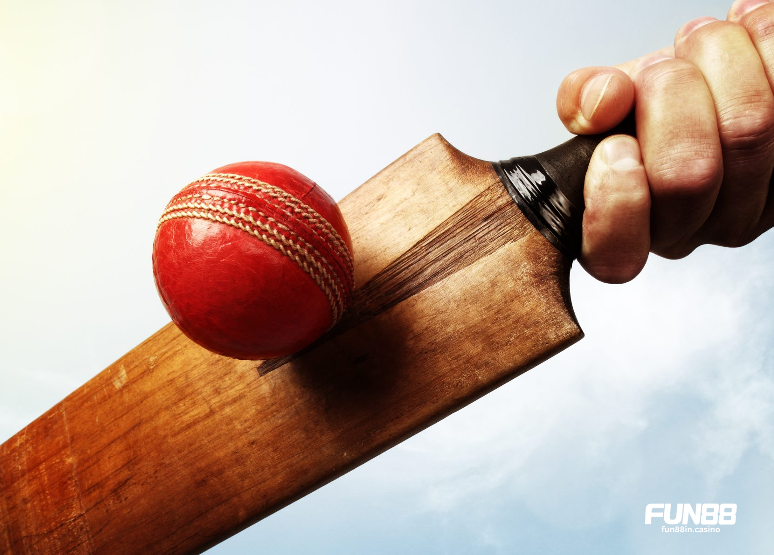 The Indian men's team's ten-year long wait for an ICC trophy continued after comprehensively losing the 2023 World Test Championship (WTC) final against Australia at The Oval. It was yet another missed opportunity for India in an ICC knockout match, with team selections and execution hurting them badly in London.
India, who often dominate bilateral series, have no issue reaching the big matches at ICC tournaments. They almost always do. However, their pattern of stumbling on the biggest stage can be difficult to explain given their significant talent pool and financial might.
Visit FUN88 and play real money casino games.
India's missed opportunities in ICC knockout matches since Champions Trophy in 2013
Three wins out of 11 is an inexplicable record after winning seven in a row between 2007 and 2013. Here is a deeper dive at India's record since winning the Champions Trophy back in 2013, looking back at their missed opportunities as each ICC event.
2014 T20 World Cup – loss vs Sri Lanka in the final
Yuvraj Singh, who was a monster in white-ball cricket for India, struggled in the T20 World Cup final against Sri Lanka in Dhaka. His 21-ball 11 stifled India's progress, with Virat Kohli unable to generate any meaningful momentum despite scoring 77 off 58 balls.
In response to India's 130, Sri Lanka cruised to the target with 13 balls to spare courtesy mainly of Kumar Sangakkara's glorious 52* off 35 balls. In the process, the Lions overcame their own set of near misses after losing the 2003 ODI World Cup semi final, 2007 ODI World Cup final, 2009 T20 World Cup final, 2010 T20 World Cup semi final and 2011 ODI World Cup final.
2015 ODI World Cup – loss vs Australia in the semi-final
India beat Bangladesh in the quarter final of the 2015 ODI World Cup. They then ran into a red-hot Australia team at the SCG, where Steve Smith hit 105 off 93 balls in a total of 328/7.
Despite a promising start by Rohit Sharma and Shikhar Dhawan, India were never in the contest, eventually falling short by 95 runs.
2016 T20 World Cup – loss vs West Indies in the semi-final
India were expected to win the 2016 T20 World Cup on home soil. A score of 192 in the semi final against West Indies seemed enough, but Lendl Simmons (82* off 51 balls), Johnson Charles (52 off 36 balls) and Andre Russell (43* off 20 balls) had other ideas in a show of T20 excellence at the Wankhede.
Kohli's second half-century in a T20 World Cup knockout match was not enough to secure victory, with all of Jasprit Bumrah, Ravindra Jadeja, R Ashwin and Hardik Pandya conceding over ten runs per over.
2017 Champions Trophy – loss vs Pakistan in the final
India thumped Bangladesh in the 2017 Champions Trophy semi-final, setting up a dream clash against arch-rivals Pakistan in the final. However, all that went right for India on that day was winning the toss.
After sending Pakistan in, Fakhar Zaman (114) was the main architect of a dominant batting display where the men in green finished with 338/4. India's strong batting lineup and magnificent conditions meant there was always hope, but Mohammad Amir ripped through the top order, dismissing Rohit, Shikhar and Virat within nine overs.
India eventually lost by 180 runs, with Hardik Pandya's 43-ball 76 making up nearly half their total of 158.
2019 ODI World Cup – loss vs New Zealand in the semi-final
Another ICC event, another heartbreak. Martin Guptill was the most disliked man in India after running MS Dhoni out and ending hopes of another MSD special. The New Zealand attack ripped through India's top order after mustering 239 themselves, with the Black Caps winning on the reserve day.
KL Rahul, Rohit Sharma and Virat Kohli were all dismissed for one run. Dhoni (50) and Ravindra Jadeja (77) had the nation believing, but it was another near miss in the end.
2021 World Test Championship – loss vs New Zealand in the final
New Zealand again. This time in the World Test Championship. Rain played spoilsport throughout the Test, with the Black Caps' more well-rounded attack for the conditions delivering the goods.
Trailing by just 32 after the first innings, India could only manage 170 second time around with the game there to be won. After R Ashwin gave India hope by dismissing both openers before the score reached 50, New Zealand legends Kane Williamson (52*) and Ross Taylor (47*) slammed the door shut.
2022 T20 World Cup – loss vs England in the semi-final
The highly-anticipated semi-final turned to out to be a beating of epic proportions. India began their innings slowly, with Hardik Pandya then taking them to 168. It was nowhere near enough, with Jos Buttler (80*) and Alex Hales (86*) taking the Indian attack to all parts of the Adelaide Oval.
The defeat sparked widespread disappointment from an Indian perspective. A slow start with the bat and lack of penetration with the ball brought back haunted memories of previous ICC knockout matches, extending the wait for a trophy even further.
2023 World Test Championship – loss vs Australia in the final
In 2021, India had their chances to win the WTC Final against New Zealand. In 2023, they were pretty much out of it after the first day.
After opting to bowl without R Ashwin in the team, India put all their eggs in the one basket instead of picking an XI for the entire five days. Steve Smith and Travis Head dominated a struggling attack, before Scott Boland and the Australians plugged away against an Indian batting lineup that struggled to adjust appropriately after the Indian Premier League (IPL).
The performance as a whole was disappointing. They were always playing from behind, relying on a remarkable comeback against a good Test side in Australia. In the end, they were beaten comprehensively by 209 runs before lunch on the fifth day.
Experience several seasons of casino games when you play here!
all fun at FUN88!
Read more articles about online casinos