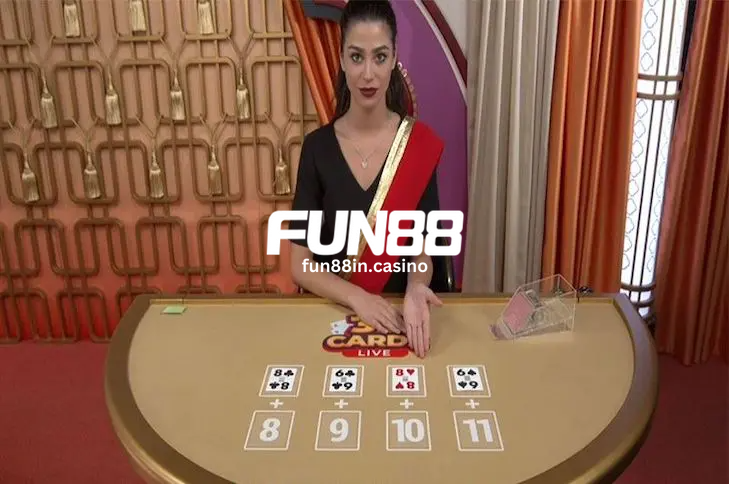 Fancy some 32 Cards Live? Lucky you. In this guide, you will learn where and how to play 32 Cards Live.
Where to play 32 Cards Live
We recommend that you can use FUN88
What is 32 Cards Live?
32 Cards Live is a card game based on luck and is inspired by Andar Bahar. As the name of the game implies, it is played with a 32 cards deck. Your goal is to bet on which out of 4 hands will have the highest score. Each hand has one default card and receives one additional card after you've placed your bet.
32 Cards Live was developed by Ezugi, specifically for Indian players. It is a fast-paced game and allows an unlimited number of players to participate at the same time.
32 Cards Live is developed for Indian players in mind.
The game is streamed in HD quality from Ezugi's beautiful studio in Bucharest, Romania. It is hosted by friendly and professional dealers whom you can communicate with during the game. You can play 32 Cards Live either on your desktop or mobile device.
How to Play 32 Cards Live
32 Cards live is played with a 32-card deck. Each card has a numerical value from 6 to 13. All cards 6 to 10 are using their face value. All Jacks are valued as 11, Queens as 12 and Kings as 13. 
There are four hands on the table. Each hand has a default card valued from 8 to 11. The hands are labelled Player 8, Player 9, Player 10 and Player 11 depending on the values. The values for each hand are:
Player 8: 8 points
Player 9: 9 points
Player 10: 10 points
Player 11: 11 points
You have to bet on which of the 4 card hands you think will have the highest score. After your bet is placed, the dealer will deal an additional card to each hand. The value of each hand is calculated (default card + additional card). The hand with the highest score wins.
The score for each hand = default card + additional card.
Example:
Player 8 receive an 8: value is 8+8 = 16
Player 9 receives a 6: value is 9+6 = 15
Player 10 receives an 11: value is 10+11 = 21
Player 11 receives a 6: value is 11+6 = 17
In this example, player 10 is the highest hand. That means you win the game round if you placed your bet on player 10.
Note: If two or more hands have identical scores, the dealer will continue to deal cards until one hand wins. However, this is only done when there is a tie between hands with the highest score in the game. If there is a tie between two hands which do not hold the highest score, no extra cards are dealt.
To understand easily, here is how the gameplay looks when you play live:
Step 1: Place a bet on one of the four hands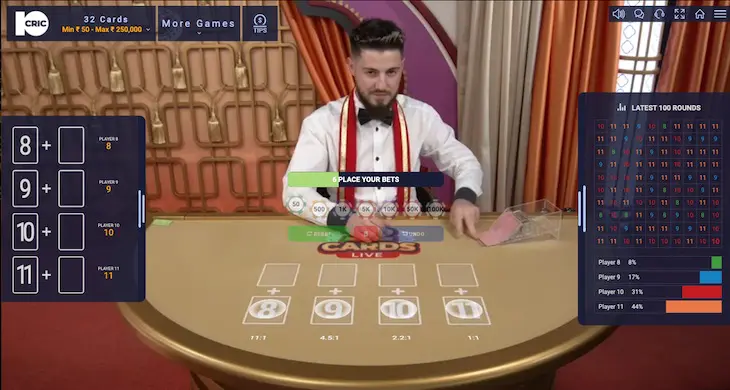 You are given 15 seconds to place your bet. There will be a timer on the screen to show you how many seconds you have left. To place your bet, you must click on the desired chip value. Then you place your chip on any of the hands you wish.
The chip values available are:
Step 2: The dealer deals the cards and a winner is decided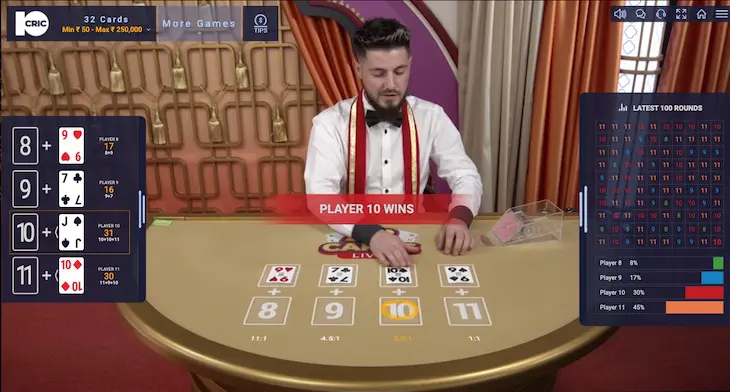 After the bets are placed, the dealer deals one card to each of the four hands. As the cards are dealt, you can see the total value (default card + new card) for each hand on the screen.
You will then see if you win or lose.
Experience several seasons of casino games when you play here!
all fun at FUN88!
Read more articles about online casinos