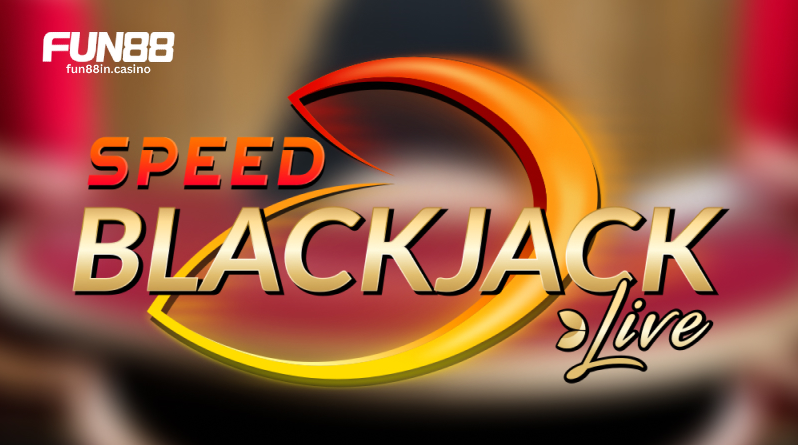 In this guide you will learn how to play Live Speed Blackjack and where to play.
Visit FUN88 play any kind of card games
What is Live Speed Blackjack?
Live Speed Blackjack is a fast-paced Online Blackjack game played on a seven-seat Blackjack table. It allows only one seat per player and works just like the regular seven-seat Blackjack. However, there's a twist that makes it unique.
Live Speed Blackjack is 30% quicker than the normal seven-seat Blackjack game
After the first two cards are dealt to each player, the next card is dealt to the player who makes the quickest decision. That is, the dealer deals to the player who "hit", "split", or "double" before all others. It then follows this order until all hands are completed.
This uniqueness makes Live Speed Blackjack fast as it eliminates the waiting period. The game becomes 30% quicker than the normal seven-seat Blackjack game.
How to Play Live Speed Blackjack
Live Speed Blackjack is played on a standard blackjack table with 8 decks of card. It follows the same pattern as the seven handed Live Blackjack. The difference here is that the quickest player is dealt the card first and the slowest gets it last.
To win, you must get a card-hand that's higher than the dealer's or equal to 21 (known as Blackjack). The value of your cards must not exceed 21, else you lose (known as Bust).
These are the instructions to play Live Speed Blackjack from Evolution Gaming:
Step 1: Place your bets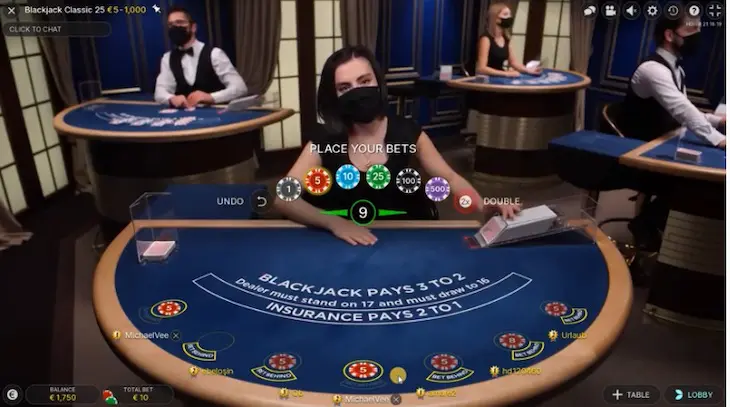 You have only 10 seconds to make the first bet. A timer on the screen will show you how much time you've got left. The betting chips available are 1, 5, 10, 25, 100, and 500. Simply drag and drop to choose how much you want to bet.
Step 2: Dealer deals 2 cards to each player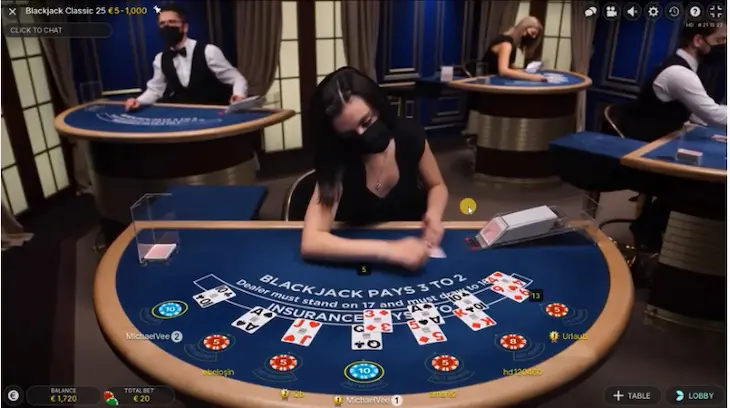 In Live Speed Blackjack All the players are dealt 2 cards, with each card faced up. The dealer also gets two cards faced up, just like any normal Blackjack game.
The combined card value for each player and the dealer are displayed on the screen. This helps you make a quicker decision.
Step 3: Make your decision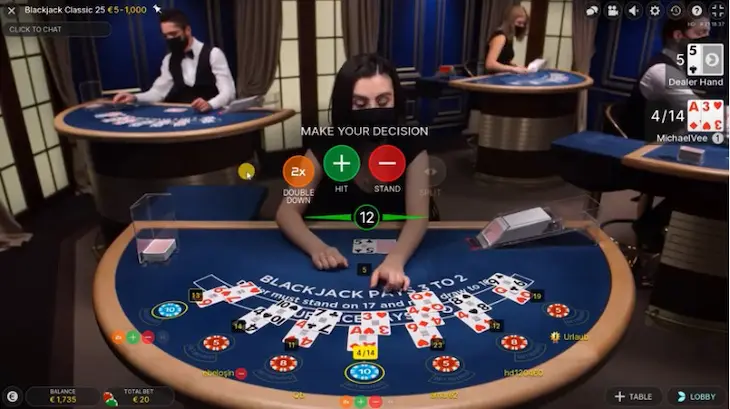 You have only thirteen seconds to make a decision. You can choose to "double down", "hit", or "stand". The three buttons to choose from are available on the screen.
You can split any pair you get. When you split aces, you get one card.
Any player that makes his decision first will be dealt another card. This continues in the same order.
You are faced with the same choices at every decision time. "Double down", "hit", and "stand". It continues until you stand, get Blackjack or get busted.
Step 4: Dealer makes her decision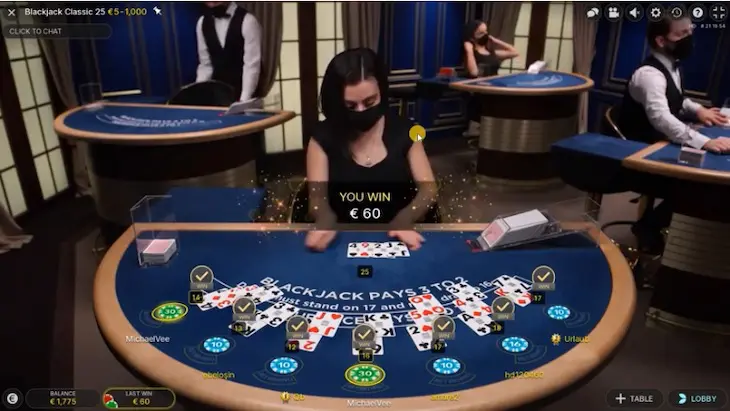 After all the players have stopped making decisions, the dealer deals her cards. She will peek for 21 and stand at 17. For example, if she gets 16, she will hit.
If you get a card value of 21 or any value higher than the dealer, you win. You lose if you bust (get above 21) or if you get a value below that of the dealer.
Autoplay
An autoplay feature is included in Live Speed Blackjack. This presents you with two options.
If your card value is 12 or more and you do not decide before time runs out, it stands automatically. But if it is 11 or lower and the time runs out, it hits.
Experience several seasons of casino games when you play here!
all fun at FUN88!
Read more articles about CARD GAMES