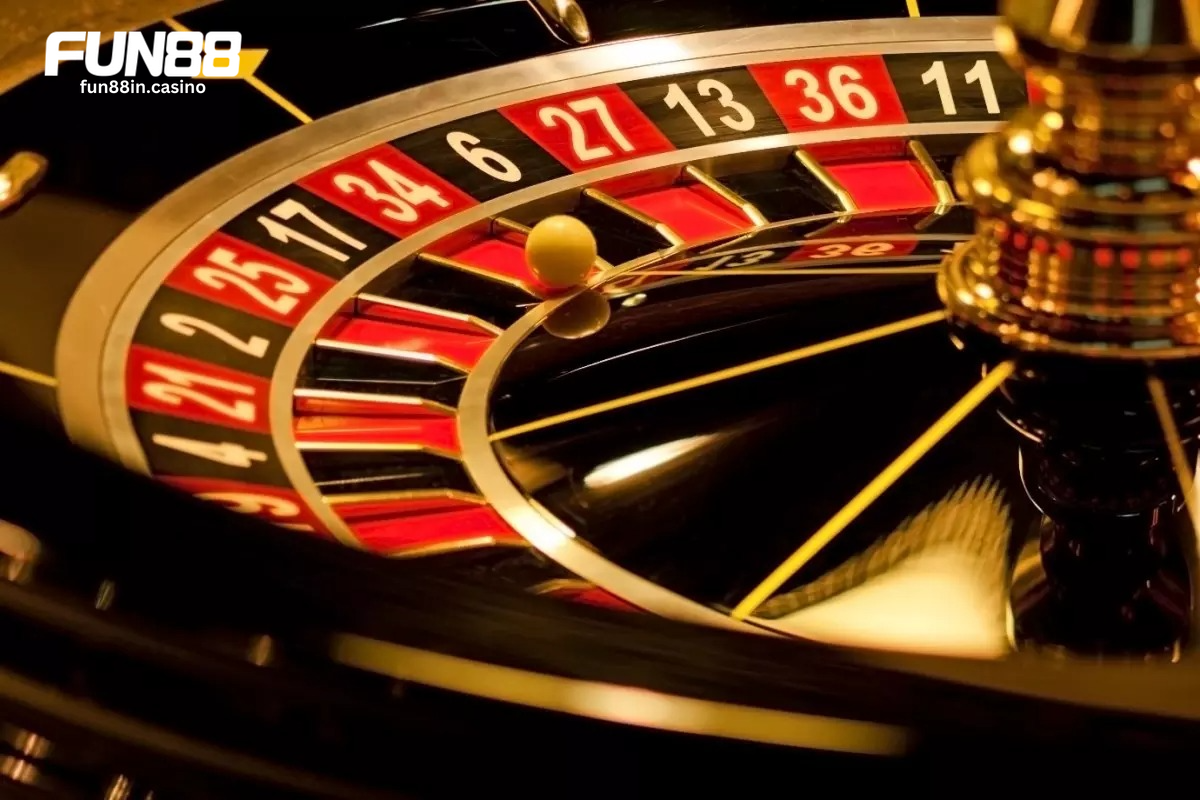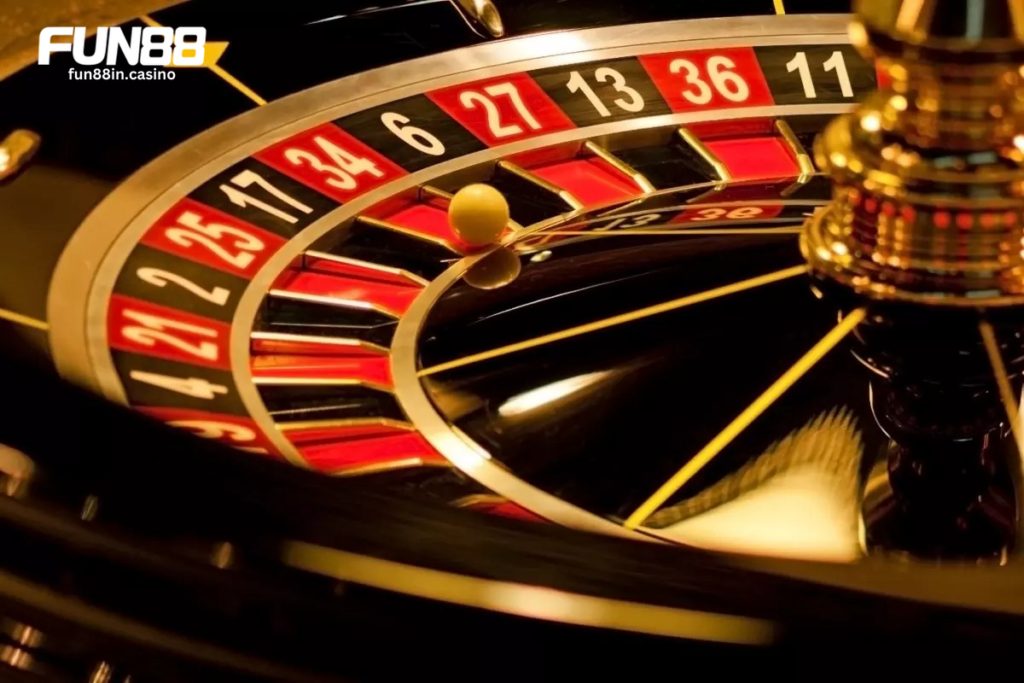 Wanna play online roulette? Read this guide to find the best online roulette casino in India and learn how to play.
Visit FUN88 and play real money casino games
Online Roulette Games
There are many different online roulette games you can play, such as European Roulette and American Roulette. You'll find more information about each type below: 
European Roulette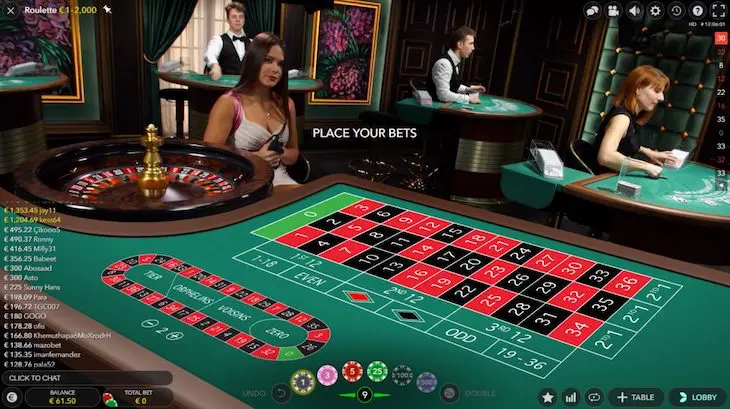 European Roulette is a classic game. It has a single zero "0" that is opposite the reel. Its sequence is clockwise and the rule applies to numbers that have similar colour and consecutive numbers.
In European online roulette rules, there are 37 divisions in the roulette wheel. The numbers which range from 0-36 with 1-36 having alternate red and black backgrounds while "0" has green backgrounds.
The main goal is for the player to predict which number pocket the ball would land on. The game starts once bets have been placed by all the players.
The online roulette dealer then spins the wheel in a particular direction and spins the ball in another direction. The ball would find its way into a numbered pocket and players would be paid respectively.
Since the European roulette has only one zero "0", this cuts the house edge in half to 2.70%. To calculate RTP, you subtract the house edge from 100. That means theoretically, there would be a return of 97.30% to the player. That is, for every $100 the player wagers on, you get $97.30 back.
There are many variations of European Roulette. One popular variation is the thrilling Immersive Roulette.
American Roulette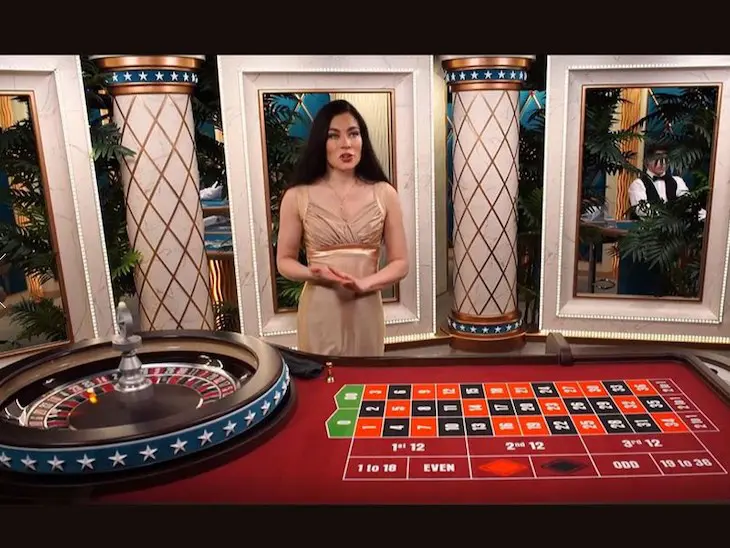 American roulette is different from European roulette because it has two additional zeroes; "0" and "00" that are placed on opposite sides of the wheel. The numbers are arranged clockwise from 0 to 38. The American roulette wheel has 38 divisions and it numbers from 1-36, with "0" and "00" included.
Just like European roulette, numbers 1-36 have a red and black background while the two zeros have green backgrounds. Just like the European version, you have to predict which pocket the roulette ball would land on.
In the American online roulette rules, the player loses when the ball falls into the zero pocket.
However, since there's another double zero "00" in American roulette wheel, the house edge here is higher at 5.26%. That means an average online casino keeps $5.26 for every $100 you wager.
To calculate American roulette RTP, subtract 5.26 from 100; 100-5.26 = 94.74. Therefore, the average RTP in American roulette is equal to 94.74%.
French Roulette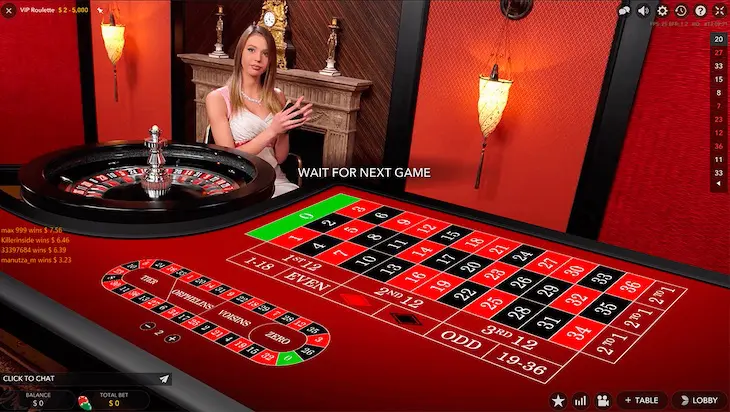 French Roulette has the highest RTP of all online roulette games. The house edge is only 1.35% and the RTP is 98.65%. That mean, you are more likely to win on this roulette game than any other online roulette version.
Just like the European version, French Roulette has 37 divisions. This includes number pockets from 1 to 36 and a single "0". The numbers are displayed randomly.
What's unique with this game is the additional two rules known as "En Prison" and "Le Partage". These rules are what makes the house edge so low. In these rules you basically get some of your money back when you lose.
Lightning Roulette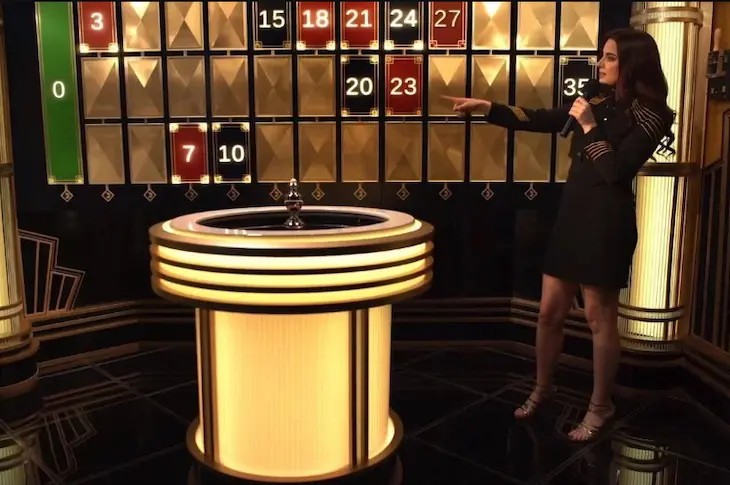 Lighting Roulette is like no other roulette game. It's basically like a gameshow with a live host.
The rules are just like European Roulette. What makes this game unique is that you have 5 random lucky numbers that increases your payout with 50x to 500x you bet.
In this game you can make bet from €0.2 to €10.000.
Mini Roulette
The mini roulette has a wheel that has slots that are numbered from 0 to 12. The 0 slot has a green background and other slots are red and black in colour.
The sequence of numbers appears like this; 0,5,12,3,10,1,8,9,2,7,6,11,4. Odd numbers have red backgrounds while even numbers have black slots.
Fewer numbers makes the payout and betting structure a little different. There is a greater chance of the ball landing on zero due to the limited number of pockets on the wheel. So there is a rule that players will have up to half of their bets on other numbers returned if zero is shown.
Take note that winning bets on individual numbers have a payout of 11 to 1 and not 35 to 1. Let's say a player wins a split bet, the payout would be 5 to 1. To get more money, you could play Red or black, Odd or Even or Half-dozen bets.
The average Return to player percentage of the mini roulette game is 96.15%. This means that the house edge is around 3.85%.
Speed Roulette
Speed Roulette is very similar to all other online roulette games. The main difference is that each spin is limited to 25 seconds and bets are placed while the wheel is spinning. This creates super-fast Roulette sessions.
The RTP in Speed Roulette is between 94.67% to 97.32%.
No Zero Roulette
No Zero Roulette is played on a wheel that only has numbers 1-36. Unlike others, there are no zeros include in the wheel. This means that house edge is totally removed. You have the same chance as the house to win. 
Since there are no zeroes, the payout on a single winning bet on single pockets is 35 to 1. Betting on equal chances, the probability to win is a 50-5- or 1 to 1. 
You can have a 50% probability to win on this online roulette game
Take note that it is not as simple as it seems, first, there is a 10% commission on all payouts and maximum bet is restricted.
1-2-3-4 is claimed to be the best strategy to win. You bet on 1,2,3,4 as a sequence, once all four bets or one of the bets loose, that sequence is started again. So if you choose to bet $10, you need to bet $10, $20, $30, $40 consecutively. The positive side of this bet is even if you are losing, as long as the first two bets are a win, you earn your profit, even if the third bet fails to win. 
The RTP for this online roulette game is 98.3%. This means the house edge should be around 1.5 %.
What Online Roulette Game has the Highest RTP?
Each online roulette version offers a different Return to Player percentage (RTP). RTP is used to describe how much of what all wagered bets is paid back to players. Higher RTP means higher chance of winning. For a RTP of 95%, that means that you can get $95 back in your winnings out of every $100 that you have staked. 
The rule is that the higher RTP a game has, the longer your bankroll will last. If you want to increase your chances of winning you should choose an online roulette version with high RTP.
Below you'll find a list of online roulette games with the highest RTP: 
French Roulette – 98.65%
Mini Roulette – 98.3%
Double Bonus Spin Roulette – 98.06%
European Roulette – 97.3%
Lightning Roulette – 97.3%
Live La Partage Roulette – 97.3%
Speed Auto Roulette – 97.3%
No zero roulette – 96.15%
American Roulette – 94.74%
Experience several seasons of casino games when you play here!
all fun at FUN88!
Read more articles about online casinos